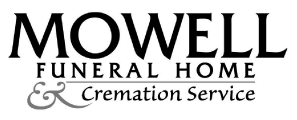 Charles W. Fike, 92, of Tyrone, GA. passed away on November 4, 2019. Born in Chicago, he later moved to Florida and then settled in Tyrone, where he had been for 18 years. He was a Railroad Engineer for 42 years and played the Ponies when he had a hot tip. He loved working in the yard and gardening with his beautiful wife Elinore.
Mr. Fike was preceded in death by his wife, Elinore; daughter, Marcia Fike; son, Craig Fike; parents, Clarence and Margaret Fike; sisters, Hazel Cogswell and Evelyn Smith; brothers, Phillip Fike, Edward Fike and James Fike; his great-grandson, Aiden, and son-in-law, John D. Smith.
He is survived by his brother, Clarence Fike; children, Cheryl Smith of St. John, IN, Ellen (Joe) OConnell of Senoia, GA, Timothy (Beth) Fike of Hoschton, GA; grandchildren, Shelly Smith, Christopher OConnell, Tony (April) OConnell, Kelly Heard, Adriane (Blake) Price, Josh Fike and Timothy Fike; great-grandchildren, Jaivon Harley-Smith, Kayla Heard, McKenzie Heard, Tristan OConnell, Brayden OConnell, Marissa OConnell, Wade Price, Maren Price, and Cole Price.
A graveside service was held Sunday November 10, 2019 at 1:00 PM at Westminster Memorial Gardens, Peachtree City.
Expressions of sympathy may be made in the form of donations to heroes.vfw.org.