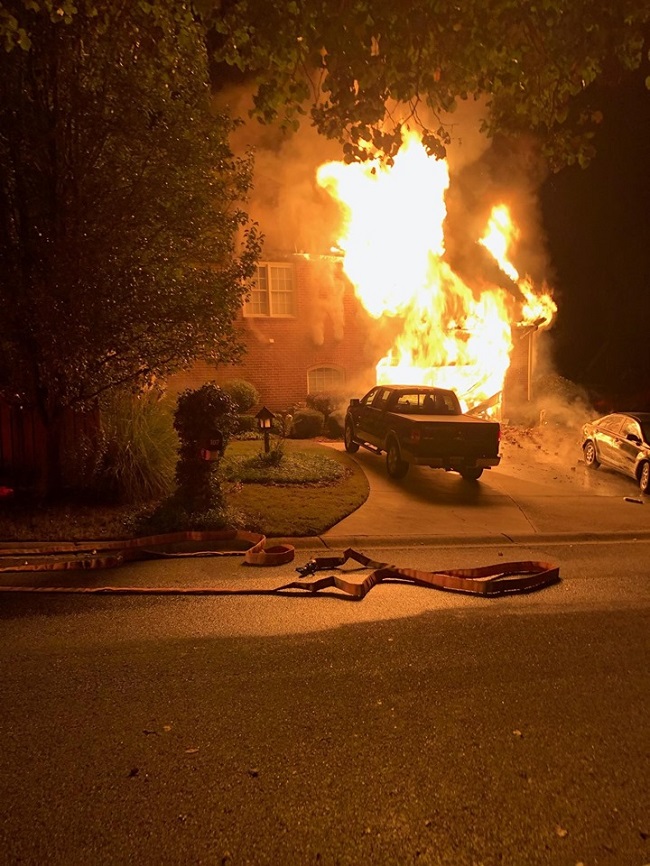 An early morning fire Oct. 27 on Sutton's Cove in Peachtree City left the home an expected total loss, but without any injuries. The location is in Kedron Village in north Peachtree City, near the Kedron Shopping Center.
Peachtree City Fire Department investigator John Dunlap said the fire call to the Sutton's Cove residence off Georgian Parkway came in at 5:49 a.m.
Dunlap said no one was at home at the time of the fire, adding that the family was out of town.
The significant damage to the home, which is expected to be a total loss, included the roof and upstairs area collapsing onto the garage, said Dunlap.
Dunlap said the cause of the fire is under investigation.