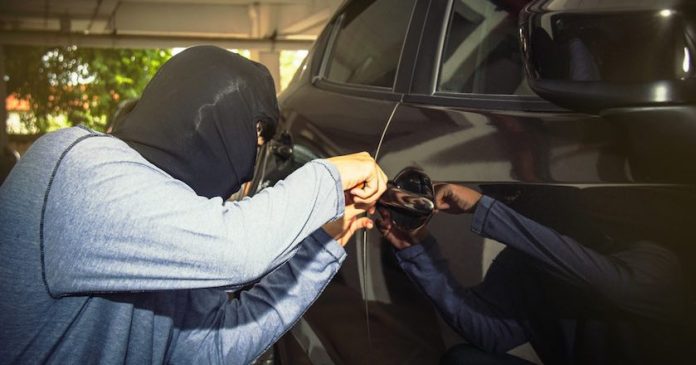 In Fayetteville, thieves punch locks on 2 vehicles, steal stuff — 
Three salvaged vehicles were stolen from an automotive business on Ga. Highway 138 in north Fayette County during the overnight hours of Sept. 19.
Sheriff Barry Babb said deputies responded to the location on Sept. 19, and were told that the building had been forcibly entered and the keys to three salvaged cars taken.
Babb said the three vehicles were removed from the lot.
In Fayetteville, there were two entering auto incidents reported in recent days.
A Sept. 15 incident involved a vehicle entered on Pavilion Parkway by punching the driver's side lock and a first-aid kit stolen, said Fayetteville Police Department spokesperson Ann Marie Burdett.
A second entering auto incident was reported on Sept. 16.
Burdett said a woman exercising at The Ridge Nature Area on Burch Road returned to her vehicle and found a male in the area of her vehicle. The male entered a vehicle occupied by several other individuals and left the area.
The owner found a door lock punched, with credit cards stolen and miscellaneous items removed from the trunk, Burdett said.
Burdett said investigators have leads and are pursuing the case.