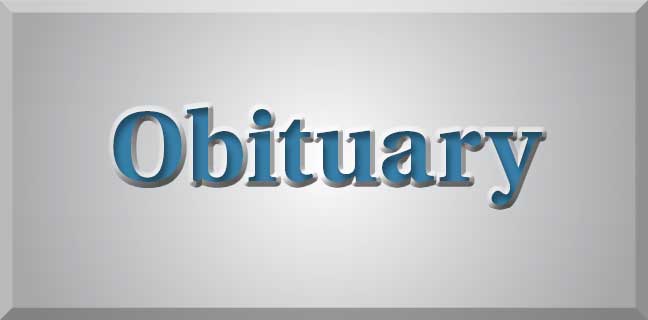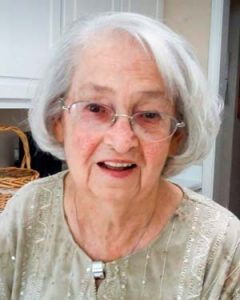 Carmoleta Pearl Holtzclaw, 87, passed away on Monday, August 5, 2019 in Decatur, Indiana.
She was born in Murphy, North Carolina on October 27, 1931 to the late Lenice and Verlin (Burl) Poteet.  She was employed by the Georgia Department of Revenue for 37 years as a division director for the income tax division.  Carmoleta greatly enjoyed gardening.  As a hobby, she crocheted hats, blankets, booties, afghans and donated them to the local maternity resource center.  Her favorite book to read was the Bible and she read it five times.  Carmoleta was a loving mama, grandma, great-grandma and friend.
Carmoleta was preceded in death by her husband, Frank W. Holtzclaw, Sr., brother, Vernon Poteet; two sisters, Lona Cordell and Lucille McDonald; and son-in-law, Jack Curry.  She is survived by her daughters, Betty Joe Curry of Fayetteville, and Laura "Renee" (Allan) Hayes of Sharpsburg; her sons, Frank "Frankie" (Kay) Holtzclaw, Jr. of Forest Park, Roger (Michele) Holtzclaw of Griffin, and Jeffrey "Jeff" (Loide) Holtzclaw, Sr. of Decatur, IN; her sister, Maggie Abernathy of Murphy, N.C.; eight grandchildren, Jennifer Cline, Laura Holcombe, Leslie Patterson, Jeffrey "J.J." Holtzclaw, Jr., Frank "William" Holtzclaw, III, Lacey Petry, Chad Holtzclaw and Kathryn Holtzclaw; eleven great-grandchildren; and many nieces and nephews.
Her funeral service will be held on Friday, August 9, 2019 at 2 p.m. in the Chapel of Mowell Funeral Home, Fayetteville, with Pastor Jonathan Hannah.  Interment will be at Camp Memorial Park, Fayetteville following the service.  The family will receive friends from 12-2 p.m. prior to the service at the funeral home.
Mowell Funeral Home & Cremation Service – www.mowells.com