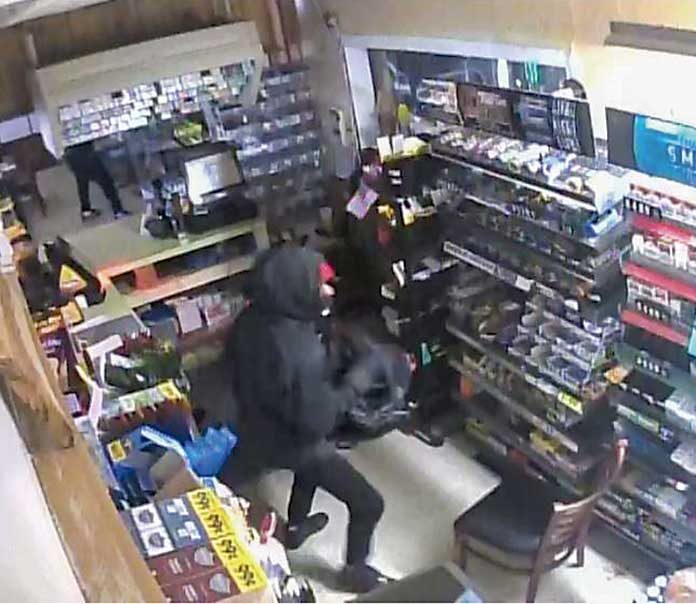 The County Line Country Store in south Fayette County was the July 28 target of four men who stole a number of items after forcing entry into the business.
Sheriff Barry Babb said deputies at approximately 5:30 a.m. responded to an alarm call at the store. Video showed a white Chrysler Sebring and a gray Jeep SUV in the parking lot.
Store video showed four black males exiting the vehicles. The men used a sledgehammer to force entry into one of the store's doors, Babb said.
Upon entering, video showed the men ransacking the store. Item's stolen included cigarettes, CBD products, the cash register drawer and a 12-pack of Pepsi, said Babb.
Babb said the Chrysler was found abandoned nearby a short time later with the keys in the ignition.
Babb said a deputy later found a cash drawer that could be from the store laying near the roadway on Hwy. 92.