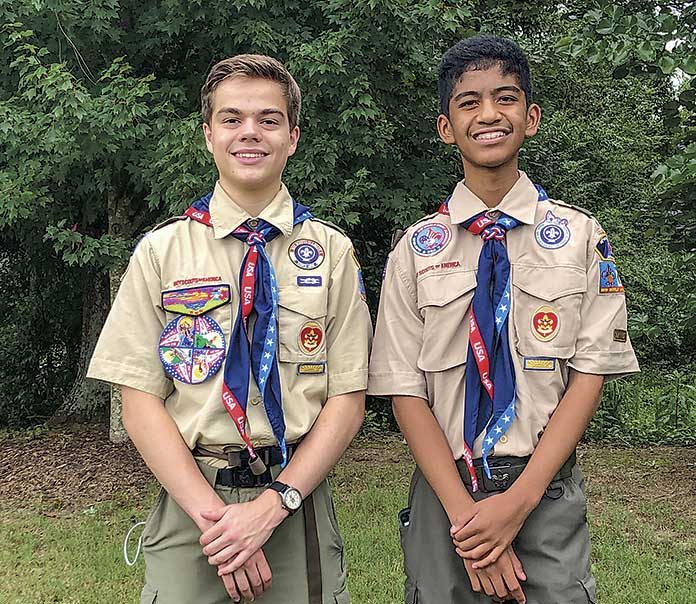 Two local scouts, Jared Donahoo (Eagle Scout, Peachtree City Troop 175) and Joshua Soberano (Life Scout, Tyrone Troop 79) are spending 12 days of their summer vacation in the mountains of West Virginia, USA, with more than 50,000 scouts from over 160 countries including Australia, France, Nigeria, Philippines and Brazil.
The World Scout Jamboree (WSJ) happens every four years at different venues around the world and is the largest camping event organized by the Scout Movement. This year from July 22 to Aug. 2, it will be held at the Summit Bechtel Reserve in WV, a 14,000 acre advanced adventure camping base for youth in the world. It is being co-hosted by three North American Scout organizations: Scouts BSA, Scouts Canada and the Scout Association of Mexico. It is only the second time that USA has hosted the WSJ and the first time in over 50 years since it was held at Farragut State Park, North Idaho in 1967.
As stated in the WSJ website, WSJ is above all an educational event that brings together the world's young people to promote peace, mutual understanding and to develop leadership and life skills. Jared and Joshua look forward to not only meeting new people from all over the world but to also experience daily activities featuring the music, dance and crafts of these nations and more importantly, participate in adventures like hiking, rock climbing, rafting and zip-lining. The big highlight per the boys will be trading various patches and neckerchiefs and sharing the iconic Georgia peaches.
Scouts that participate are ages 14 to 17. Since the Jamboree only comes around every four years, there is only one opportunity for a scout to participate in the event unless they come back and attend as an adult leader or volunteer. After the event, Jared and Joshua will return with renewed enthusiasm and hopefully act as ambassadors to help attract more kids and young adults to the world of scouting.
Check out the website: https://www.2019wsj.org/ to learn more about the World Scout Jamboree.