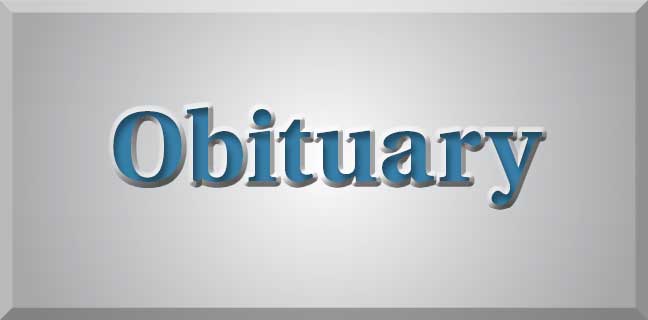 Mrs. Rowena Haynes Boland, 79, of Peachtree City, Ga., passed away July 12, 2019 at her home. She was born to the late Morse Haynes and Beulah Holmes Haynes on June 11, 1940.
Mrs. Boland received a BA Degree from Huntingdon College in Montgomery, Ala. and a Master's Degree from Auburn University in Auburn, Ala. She worked with the Fayette County Georgia School System and also Auburn University from where she retired. She was a member of Auburn United Methodist Church, Auburn, Ala. She enjoyed traveling, reading, art, music, and boating on Lake Martin in Alabama.
She was preceded in death by her parents and brother: Dr. Doyle Haynes.
Mrs. Boland is survived by her spouse of 57 years, Joseph Samuel Boland, III; children: Russell Joseph Boland, Allen Haynes Boland; grandchildren: Turner Haynes Boland, Mary Ashby Boland, Kaleigh Madison Boland, Tinsley Leighton Boland, Graham Haynes Boland; and sister: Ann Haynes (Joey) Waid.
A memorial service will be held 2 p.m., Saturday, July 27, 2019 at Auburn United Methodist Church, Auburn, Ala. with Dr. Cory Smith, Dr. George Mathison, and Dr. Richard Cobb officiating.
In lieu of flowers memorials may be made to CURE Childhood Cancer https://curechildhoodcancer.org/donate/ or St. Jude Children's Research Hospital https://www.stjude.org/give.html.
Jeffcoat-Trant Funeral Home and Crematory directing. www.jeffcoattrant.com.