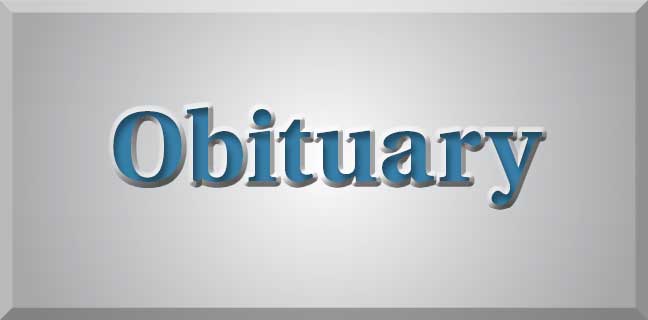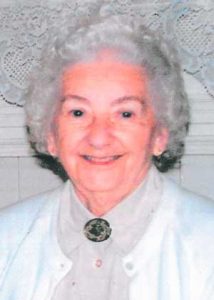 Mary Frances McFarland Smith, "Nanny," earned her Heavenly wings on July 21, 2019, at the age of 97.  She was born on September 25, 1921, the daughter of Frank and Mary Stell McFarland.
Mary Frances grew up in Fayetteville, Ga., attending Fayette County High School.  She attended North Georgia College and Creighton Business College.  She taught typing at FCHS, then became the secretary and bookkeeper for the high school.  Throughout her 24 year career with FCBOE, she worked for 6 principals in 5 different schools.  Every time a new elementary school was built, she helped get the office organized.
She was married to Benjamin Hugh Smith on April 7, 1947. She and Hugh were active in school, church and community activities. They were members of Fayetteville Methodist Church and Peachtree City Presbyterian Church.  They were very involved with the South Metro Rose Society, winning numerous awards for their beautiful roses.  After retirement, they enjoyed traveling throughout the US and Canada with a local tour bus group.
Mary Frances enjoyed playing the piano and accompanied church groups and the Fayetteville Eastern Star Chapter.
She is survived by her daughter, Becky (Skip) Hughes of Senoia; grandsons, Jay (Heather) Hughes of Peachtree City and Jon (Beth) Hughes of Brooks. She was blessed with 3 lovely great-granddaughters, Ashtyn, Brooklyn and Addie Beth Hughes. She loved all of her nieces, nephews and cousins in the Stell, McFarland and Smith families.
As a result of her generous spirit and pleasant personality, she was loved by many.  Her Christian life was as beautiful as the flowers that she loved so well, and her influence will forever remain in the lives of all who knew her.
A funeral service will be held on Friday, July 26, 2019 at 2 p.m. at the Chapel of Mowell Funeral Home, Peachtree City with Rev. Ashley Jenkins officiating.  Burial will follow at Westminster Memorial Gardens.  The family will receive visitors on Thursday, July 25, 2019 from 5-7 p.m. at the funeral home.
Mowell Funeral Home and Cremation Service,  Peachtree City – www.mowells.com.