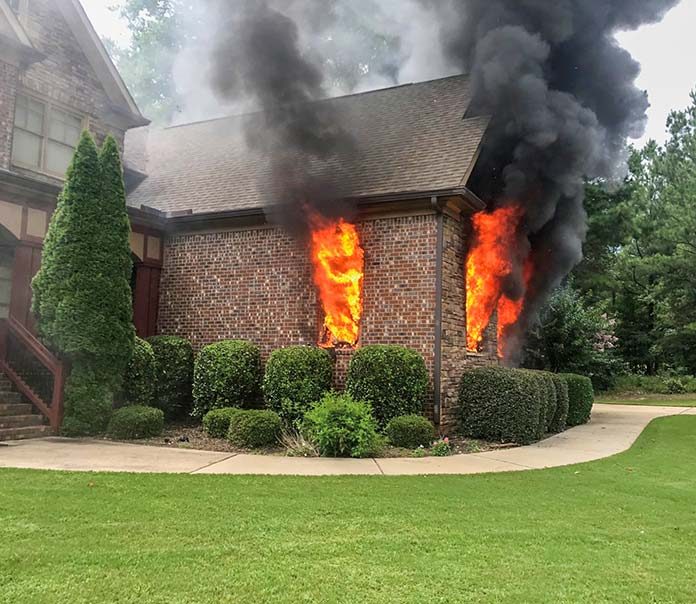 There were no injuries in a July 18 residential fire on Kirby Lane near Flat Creek Trail in central Fayette County. Submitted.
A residential fire on Kirby Lane in central Fayette Couty County the afternoon hours of July 18 came with a blaze in the garage and smoke damage in the house. There were no injuries reported.
Fayette County Deputy Fire Chief Tom Bartlett said the fire at 665 Kirby Lane off Flat Creek Trail began in the garage, with the house sustaining smoke damage.
Bartlett said there were no injuries resulting from the fire.
The fire originated in a vehicle in the garage, Bartlett said.
Units responding to the fire included two from Fayette County and one from Fayetteville, said Bartlett.
The cause of the fire was under investigation, Bartlett said.