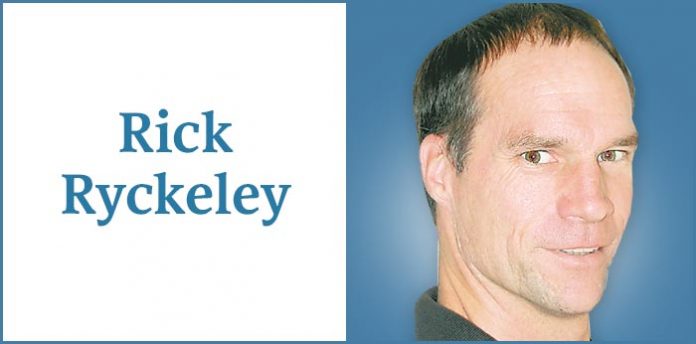 Well, it's official, Dear Reader. Camp Big Papa is now open for the summer!
I know we're open 'cause The Wife designed and bought everyone T-shirts. They're sapphire with a gold ladybug on front and our camp symbol and names on the back.
Everyone in our house is now ready for endless days of fun. We'll have hours for hiking through woods, wading in creeks, skipping stones across lakes, scampering around at play parks, splashing in swimming pools, taking zoo trips, and even embarking on out of state adventures to Chattanooga for Rock City and the Aquarium.
We'll also enjoy cultural trips to Fernbank, the High Museum, and Center for Puppetry Arts. Does all this sound like the perfect camp for your tykes?
Before you drop them off at our front doorstep, please be aware: there's already a long waiting list. After all, we are the number one place for summertime fun — just ask our two granddaughters, Little One and Sweet Caroline. So far, they're having a blast!
At Camp Big Papa, we have school time, healthy snacks, and home-cooked meals for both lunch and dinner, but above all else, campers have tons of fun. Each day is different, but all start the same way.
After morning hugs and butterfly kisses are out of the way, our girls get dressed, have their hair styled (Big Papa does pony tails, buns and even French braids), and then have breakfast. After brushing teeth, they sit down for the first hour of schoolwork. By 9:30 a.m. we're packed and out the door for our daily adventure.
Weather permitting, at Camp Big Papa, campers won't spend much time inside. After all, small hands can break things while inside. Though our little redhead has tried many times, it's really hard to break Mother Nature.
With a backpack full of snacks, drinks, and a picnic lunch, we leave the house for the morning hike. Last week we took off down the Red Trail at one of our local nature parks. To clear our way, we all waved "spider sticks" in front of us so no camper, or Big Papa, would be wrapped up in an unseen web then attacked by a multi-legged creature.
Following the trail as it snaked its way down through thick forest and rock outcroppings, we eventually arrived at our destination: Mule Head Rock, a life-size carving of a mule's head in a granite boulder marking the halfway point of our hike.
The perfect place for our fun snack of celery with peanut butter filling up the trough and raisins sprinkled on top — ants on a log. Just like the giant black ants crawling along the log next to us.
After snake time (after snack time we saw a 6-foot king snake), we followed the lazy creek by way of a sandy path. The girls were enchanted, finding baby frogs, slimy snails, rare blue dragonflies, and giant mud turtles along the way.
After hearing a huge splash, they even thought that sea monsters lived in the creek, though no one actually saw them.
Finally arriving at our picnic spot, we spread our blanket and enjoyed lunch next to the creek, just far enough away not to get sprayed by the rushing waters or eaten by any lurking sea monsters. We skipped rocks across one of the pools, caught and released tiny tadpoles, and even waded barefooted into the cool waters before heading back up the yellow trail.
Three hours from start to finish, two energetic campers, and one tired Big Papa, climbed back into the car.
Once home, two hours of couch snuggling with the girls and a bucket of popcorn were in order while watching "Moana" for the fifth time. Then they had a second hour of schoolwork, a home-cooked dinner with meat and vegetables and a special dessert of frozen pudding on a stick, then a late-night lightning bug-catching adventure.
After baths, we read three books together, then I turned on the light projecting the solar system on their ceiling. Both completely worn out, they quickly fell off to sleep.
The hiking adventure at our local park was just one day in this year's summer of fun at Camp Big Papa. With days still to go at the local pool, the High Museum, and dinosaurs at Fernbank, the fun is just getting started. There are still many adventures in our two little campers' future.
But packing every day full of fun and educational activities isn't the main point of Camp Big Papa. It's the time spent with our little campers and the love that we share.
Perhaps, just perhaps, when they are older and I am long gone from this world, they will look back on this time and remember. Remember all the adventures we had together and smile … then maybe they'll share the same adventures with little campers of their own.
[Rick Ryckeley has been writing stories since 2001. To read more of Rick's stories, visit his blog: storiesbyrick.wordpress.com.]