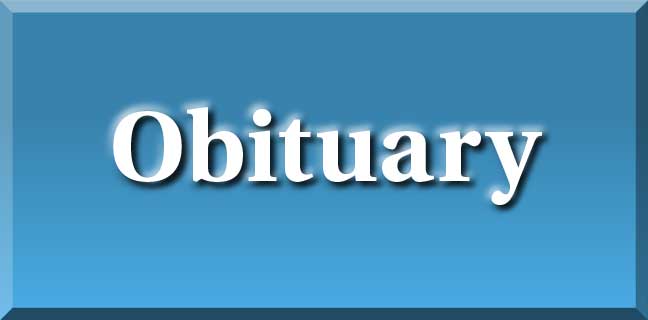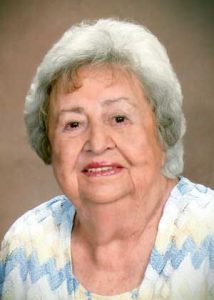 Proverbs 31:30: Charm is deceptive, and beauty is fleeting; but a woman who fears the LORD is to be praised.
Shirley Ruth Lacy Norviel of Peachtree City, Ga. went to be with her Lord and Savior Jesus Christ on Sunday, June 23 , 2019. She was just shy of 89 years old. Shirley was preceded in death by her parents; her oldest brother, Dick Lacy; and her husband, and love of her life for 67 years, Chuck.
Shirley was born in Mattoon, Ill. on July 9, 1930, the second of four children, to Lynn and Alice Lacy. As a child of the Depression, her early life was hard and frugal, but not unhappy. She carried a deep sense of good stewardship to the end of her days.
Shirley graduated from Mattoon High School in 1947 and in 1948 married her high school sweetheart, Chuck Norviel. Their first daughter, Carla Lynn, was born a year after that. In 1952, the young family moved to Denver, Colo. in hopes of better job opportunities and to be nearer Chuck's brother's family. In 1955, a second daughter was born, Terri Annette, and in 1957 a son, John Jay, was born. Shirley had to work to help support the family and quickly became an excellent secretary, eventually rising to become many companies' executive secretary. She subsequently moved to the personnel department at one place of business and began administering psychological tests. It sparked an interest in higher education for Shirley, so she enrolled at the University of Colorado in hopes of obtaining a degree in psychology. This dream was never realized as the demands of motherhood and the household took precedent.
Shirley and Chuck were both active in Barbershop singing during their working years. Shirley belonged to the Denver chapter of Sweet Adeline, while Chuck directed the Denver Barbershop Chorus. They were also avid Bridge players and took up golf shortly before retirement.
Shirley retired in 1985 as a personnel manager for the ultrasound division of Johnson & Johnson. She and Chuck moved to Fairfield Bay, Ark. where they settled into an active golfing lifestyle. Fairfield Bay is where Shirley got reacquainted with her Savior Jesus and she immediately became active in the local Baptist Church and was a Joy of Living Bible Study leader. Although Shirley never graduated college, she well could have had her doctorate in Bible study and church service.
A few years later they moved to St. George, Utah where Shirley again found a church home to serve in and where she and Chuck continued to golf. Then in 1994, they decided to settle in Peachtree City, where she spent the last 25 years of her life. While in Peachtree City, she continued to play golf and bridge. She also served in her church as an Elder, Circle leader, started a Sunday school class for seniors, and was on various committees. She worked for several years as a Bible proofreader for Peachtree Editorial with daughter Terri. But she especially loved doting on her grandchildren and great-grandchildren.
Shirley is survived by daughters, Carla (Bob) Fisher of Denver and Terri (Dwight) Hartman of Peachtree City; son John (Tina) Norviel of Dallas; grandchildren, Colette (Alex) Reed, Rachel (Patrick) Weber, Nancy Norviel, and Stephen Norviel; great-granddaughters, Camille Reed and Emmeline Reed; brothers, Carl (June) Lacy and Ron (Teri) Lacy; sister-in-law, Betty Lacy, and many nephews and nieces.
Donations can be made to Evergreen Church in Peachtree City, Ga.; but just as importantly, Shirley would have wanted you to go out of your way to make a new friend, make them feel loved and tell them about Jesus.
A celebration of Shirley's life will be held Saturday, July 13 , 2019, 11 a.m. at Evergreen Church, 400 Windgate Road, Peachtree City, Ga.