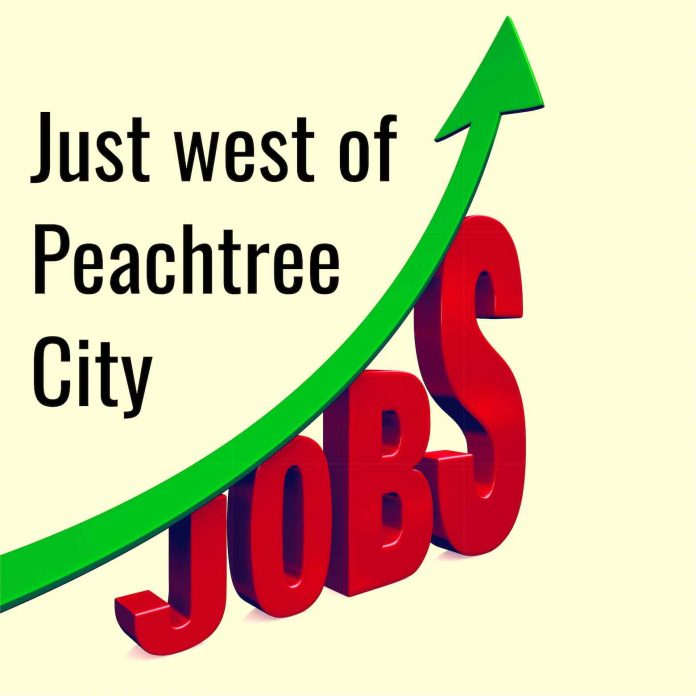 Fischer Road development will add 720 jobs; 85,000 square-foot Kaiser Permanente medical building, 157,000 square-foot COSTO, $50 million retirement project to rev up economic engine within a mile of PTC's west border —
B

oundary lines are important to local governments, but the line between Fayette and Coweta counties will likely be of little significance to most people once the COSTCO, Kaiser Permanente medical office and Fortress Ventures retirement community at Fischer Crossings along Ga. highways 54 and 34 in east Coweta open.
The 157,000 sq. ft. COSTCO warehouse club store on northeast corner of Hwy. 34 and Fischer Road, approximately a mile from Peachtree City, is expected to open in August.
Representing the Fischer Crossings property owner, Herman Neese at the June 18 meeting of the Coweta County Commission said the wholesale store is expected to employ 300 people and is aiming for annual sales of $200 million.
Until now, healthcare provider Kaiser Permanente had only a limited presence in Fayette and Coweta counties, with a small medical office on Newnan Crossing Bypass in Newnan and another on Banks Road and Ga. Highway 85 North in Fayetteville. That is about to change.
Neese said Kaiser Permanente will have a new medical office building situated on seven acres south of the COSTCO. The 3-story building will total 85,000 sq. ft.
Neese said Kaiser will employ approximately 300 people, with average salaries of $90,000.
300 jobs at COSTCO, 300 jobs at Kaiser Permanente, 120 jobs at retirement development for total of 720 new jobs
Also on the northeast corner, an situated north of and adjacent to COSTCO, will be the Fortress Ventures retirement community approved June 18 by Coweta commissioners.
A $50 million project, the retirement community will feature independent and assisted living and memory care, and will employ 120 people and have an annual payroll of $4.2 million.
Also slated for the northeast corner of Fischer Road and Hwy. 34 are a number of outparcel restaurants which will likely announce in the coming months.
The new developments will join NCG Theaters and Wendy's restaurant, situated on the east side of the northeast quadrant, and Sam's Club which is located across Fischer Road from the COSTCO site.
All property and sales taxes collected in that boom area will accrue to the benefit of Coweta County.
Retirement development brings 162 residential units to Fischer's Crossing
The COSTCO warehouse club store now under construction at Fischer Crossings on Ga. Highway 34 in east Coweta County near Peachtree City will soon get a new neighbor.
A proposal to establish a residential retirement community in the northeast quadrant of the Fischer Crossings commercial area was approved June 18 by the Coweta County Commission.
Commissioners approved the proposal by Fortress Ventures to establish the retirement community on 13.5 acres immediately to the north of the COSTCO store now under construction.
The approval to rezone the property to RRCC (residential retirement and community care district) came on a 5-0 vote. The project includes 162 units, with 90 independent units for those age 55 and older, 40 assisted living units and 32 memory care units.
Building elevations show the memory care building, with its own interior courtyard, at one-story, the assisted living building at two stories and the independent living building at four floors. The buildings will be majority brick.
Coweta County Community Development Assistant Director Angela White said the project conforms to the county's comprehensive plan and to the future land use plan.
White said the project received letters of support from property owners to the north and east of the project site.
Commissioners were told that the $50 million development will have 120 employees with an expected annual payroll of $4.2 million.
The property, considered a transitional area, is situated on the northeast corner of the Fischer Crossings commercial development, with COSTCO to the south and single-family homes to the north on Fischer Road.