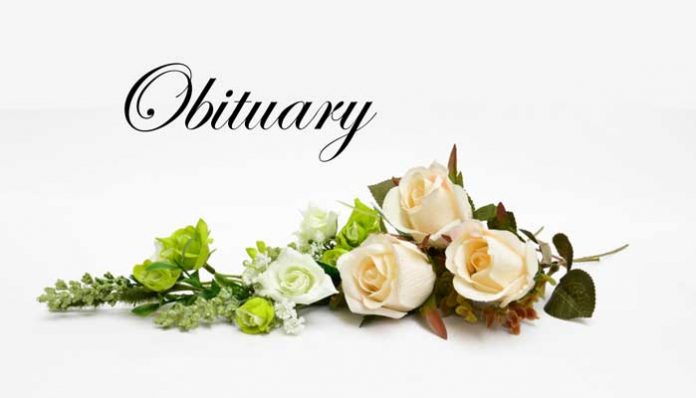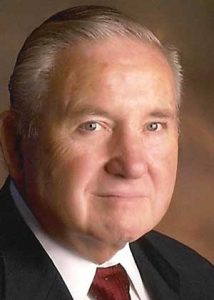 Psalm 116:15: Precious in the sight
of the Lord is the death of his saints.
On June 18, 2019 Mr. Max Alvin Bowers Sr, 89 years old of Fayetteville, Ga. passed away after a short stay at BrightMoor Hospice in Griffin, Ga. from kidney failure and congestive heart disease. He was surrounded by his family who held him in their arms as the Lord called him home.
Max was born in Hart County, Ga. on December 21, 1929 to the late Oren Bowers and Clara Cleveland Bowers. He was the oldest of 7 children, Carol, Bill, Harry, Clara, Sandra and Philip.
Max graduated from Royston High School in 1946 and was loved and admired by all of his class mates. He served in the United States Navy from 1947 – 1949 and then in the Marine reserves for 6 years. Max married Miss Jo Francis Hodges on November 23, 1950 in Statesboro, Ga. She was the love of his life and together they had three children, Lieutenant Colonel Max A Bowers Jr., US Army (Retired), Mr. Joseph Wade Bowers, and Ms. Elizabeth Kay Beroset. Max and Jo joined the Atlanta Primitive Baptist Church on December 30, 1956. He was a loyal member of the church and became a Deacon on April 4, 1986 actively serving until he passed away. Max was a loving and devoted husband and father who worked tirelessly to provide for his family. Throughout his career he worked at Georgia Blue Print, Lockheed Martin, Agfa Geveart and later started his own graphics manufacturing business – BF Inkjet Media where he worked daily until the age of 89. He was relentless in his efforts and pursuit to provide for his loved ones and will be sorely missed by all who knew him.
Max was preceded in death by his wife of 59 years, Jo Francis Bowers; sister, Carol Maughmer; and brothers, Bill Bowers and Philip Bowers. He is survived by his children, Max Jr., Wade Bowers and Elizabeth Bowers; grandchildren, Brian Bowers, Lawton Bowers, Hannah Beroset, Michael Bowers, Zach Gorham, Emma Bowers, Evan Beroset, and Katherine Beroset; and great granddaughter, Everly Nettles.
In remembrance of Mr. Max Alvin Bowers Sr., a viewing was held at Carl J. Mowell Funeral Home in Fayetteville, Ga. on Friday June 21, 2019, from 5-8 p.m. All are invited to celebrate the life of this remarkable and beloved Christian man.
A private funeral service for the family was held Saturday June 22, 2019 at 10 a.m. – 11:30 a.m. at the Atlanta Primitive Baptist Church, 1367 South Ponce De Leon Avenue, Atlanta, Ga. Max Bowers Sr. requested that any financial donations given in his honor be made to The Atlanta Primitive Baptist Church.
Graveside services was held at 3:15 p.m. at Oak View Cemetery, Hwy 17, Canon, Ga.
Carl J. Mowell & Son Funeral Home, Fayetteville  – www.mowells.com.