The man charged with the May 24 murder of Fayetteville resident Mimi Perry has again been denied bond.
Perry's neighbor, 39-year-old Shanard D. Rease, was charged with aggravated assault and murder by Fayetteville police investigators.
Rease was denied bond at a May 28 first appearance hearing. He was denied bond for a second time on June 12 before Superior Court Judge Christopher Edwards.
It was on May 27 that Fayetteville police announced that Rease had been charged with murder and aggravated assault in the May 24 slaying. Police on May 24 were dispatched to a call of a possible deceased person in the rear yard at 26 Bay Branch Boulevard in East Fayetteville along the Ga. Highway 54 corridor. Perry resided at 26 Bay Branch Boulevard. Rease resides nearby at 24 Bay Branch Boulevard, according to affidavits.
Affidavits relating to the charges against Rease in connection with Perry's murder said Rease "did cause her death by strangulation and causing a fracture of her hyoid bone (in the midline of the neck) and blunt force trauma to the head."
Affidavits also noted that the homicide occurred in the rear yard of Perry's home at 26 Bay Branch Boulevard off Ga. Highway 54 East in Fayetteville.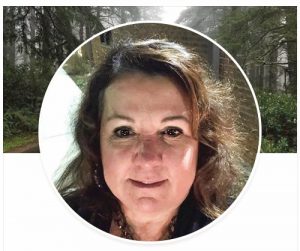 The family of 63-year-old Fayetteville resident Mimi Perry expressed their gratitude to Fayetteville police who investigated the May 24 attack that ended her life and their appreciation to the words of support coming from community members who knew her.
"Mimi Perry passed away Friday May 24 in Fayetteville. She was a selfless person that had monumental impact on so many and brightened everything around her. As a family, we are devastated that she was taken from us in a senseless act. We want to thank the Fayetteville Police Department for working tirelessly to find our family justice for one of the best individuals anyone could hope to know. We will be holding a celebration of life on her behalf in both Georgia and Utah with details soon to come. Thank you to all that have reached out to us," the family said.