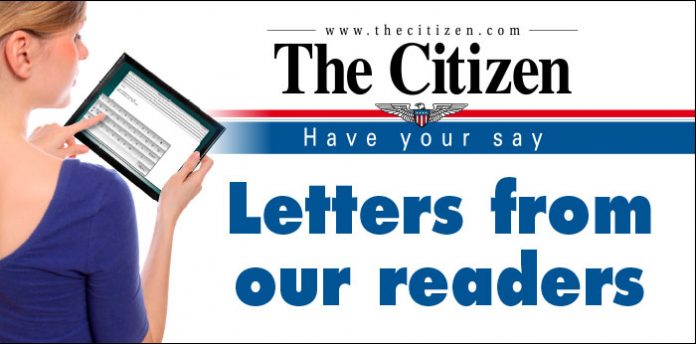 I suppose the rush of what needs to be done at the busy Ga. highways 54 and 74 intersection in Peachtree City is over for now, but what about the solution?
But, the real problem here is that they are not solutions, just a temporary fix. One thing for sure, today everybody agrees this is a real busy section of highway in Peachtree City. So, what about five years from now? What about 20 years?
Of course, the problem did not start yesterday, not a few years ago either but, when they originally planned the Peachtree City development.
The state of Georgia planning folks should share a big part of the blame (not pointing fingers here). The state appears to me as they want to get in and get out quick, patch, patch, patch on state roads. Everyone over the years should have utilized an expanded future vision and allow room for expansion, especially this intersection. The planning folks from the state and Peachtree City should have purchased the additional property to expand Hwy. 54 to three lanes years ago during the planning stage when adding the second lane.
It is past time to think bold and long with our visions and expand the results of what the state wanted to do. Driving west towards Peachtree City, Hwy. 54 should have three lanes near the first traffic light or before, like Ebenezer Road (actually, three lanes from the city of Fayetteville), all the way to Fischer Road, Hwy. 34, Coweta County.
But, the starting point is the intersection. The flow of traffic must continue moving to resolve your problem. You need a bridge on Hwy. 74 for about a mile north and a mile south of Hwy. 54 to continue moving traffic on both roads.
As for the Coweta traffic driving over to Peachtree City to access Hwy. 74 North, include a four-lane stretch of highway on Hwy. 54 starting in Sharpsburg at Hwy. 16 going to Fischer Road crossing Hwy. 34. The four-lane continues up Fischer Road all the way to Interstate 85 at Tyrone-Palmetto Road.
These two major changes above would drastically change our traffic problems in this area of Coweta County and Peachtree City for years ahead. Both projects could be ongoing at the same time.
Start the Coweta project at the I-85 area first and work towards Hwy. 16. Open up completed sections and allow traffic to utilize when available.
Rumors have it that plans are for 3,000 plus houses to be built near Sharpsburg and Hwy. 154. Other plans with property at Hwy. 16 and Hwy. 54. It is imperative that our transportation path should be completed prior to building additional family homes and the commercial growth that follows.
And, I do blame the state for many of these issues, patching as they go to help current problems, therefore, spending more of the taxpayer money over time. You make improvements along the way but, I say plan long-term, think bold and take action.
I am a former Coweta resident.
Cecil McGuire,
Fayetteville, Ga.