Trevor Martin, a Fayetteville native and classically-trained baritone comfortable in both operatic and musical theater genres, and Peachtree City resident Steven Humes, a Grammy Award winning international opera singer, will join Lisa Kelly, Chloe Agnew,  and members of The Lisa Kelly Voice Academy and Kavanagh Porter Warren Irish Dance Academy at the Lisa Kelly LIVE in Concert Saturday, May 11.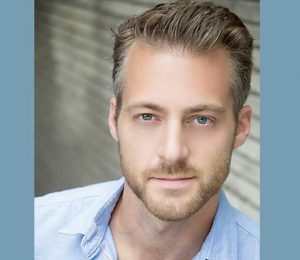 Area residents and music enthusiasts can expect an unforgettable night of music, song, and dance for the entire family as Lisa Kelly Live in Concert returns to The Fred in Peachtree City May 11. Celtic Woman meets Riverdance for an evening of world class entertainment with exceptional local talent included.
Former Celtic Woman Lisa Kelly headlines the event, joined by special guest Chloe Agnew, also formerly of Celtic Woman, as they bring the Voice of Ireland to Peachtree City's 2,500 seat outdoor amphitheater. As founding members of Celtic Woman, Lisa and Chloe toured the globe performing before millions in some of the most prestigious venues, including, Carnegie Hall, Radio City Music Hall, O2 World Arenas and Red Rocks Amphitheater in Colorado, to name but a few.
Concert goers can expect an evening of Irish standards, classical crossovers, pop anthems, Celtic music and more in this full live concert experience for the entire family.
The Kavanagh Porter Warren Irish Dance Academy, lead by Riverdance alumni Scott Porter, will bring world champion level Irish dancers from Peachtree City, Florida, and Dublin, Ireland, to the stage.
Grammy-nominated musical director Cheryl Rogers leads a five-piece band accompanying the concert.
Tickets, beginning at $35, are available at ticketalternative.com or can be purchased by at the Fred Box office, 201 McIntosh Trail, in Peachtree City or by calling 877-725-8849.