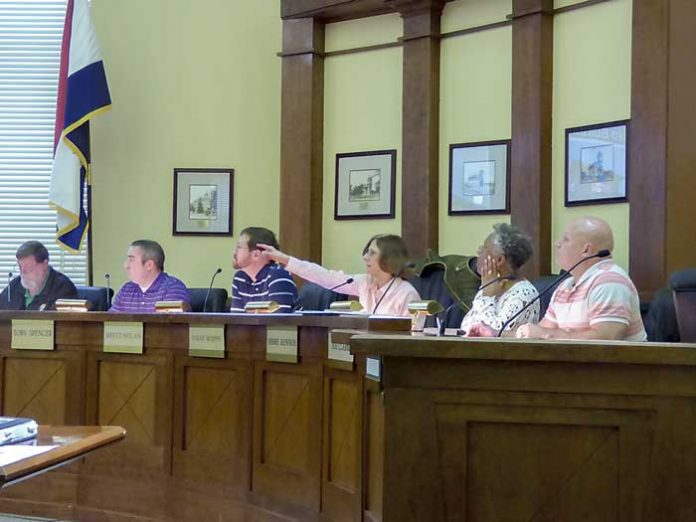 Plans approved for 35-acre Hwy. 85 site
The former Rite-Aid pharmacy on Ga. Highway 85 North at Banks Road in Fayetteville will be torn down to make way for an oil change business and a restaurant.
As with other area Rite-Aid stores that closed down after the company was bought out by Walgreens, the former pharmacy sat vacant until applicant TRN Fayetteville LLC proposed, and won approval, March 26 from the Fayetteville Planning and Zoning Commission to demolish the building and construct a Valvoline oil change store and a restaurant in its place.
Situated on 1.67 acres on the west side of Hwy. 85 at Banks Road, plans call for constructing a 3,500 sq. ft. restaurant on the corner, with a adjacent building totaling 2,000 sq. ft. to be the home of the Valvoline store.
The company operating the restaurant was not named at the meeting.
The vote to approved the proposal was 5-0.
Also at the meeting, commissioners unanimously approved a conceptual site plan for a golf cart garage on Piedmont Fayette Hospital property.
The 30-foot by 60-foot garage will increase the storage area to accommodate as many as 12 golf carts, up from the eight carts able to the stored in the current garage.
The garage will be situated on a 22.7-acre tract northwest of the hospital.
The hospital uses golf carts to shuttle patients to and from the facility.
Plans approved for 35-acre Hwy. 85 site
The revised conceptual master plan for the four remaining commercial outparcels on the former Satterfield property on Ga. Highway 85 North in Fayetteville was approved March 26 by the Fayetteville Planning and Zoning Commission.
The roadway portion of the 35-acre property is destined for commercial use. Approval for the RaceTrac and Discount Tire stores was received in January.
The approval on March 26 was granted for outparcels 5, 6, 7 and 8. Two of the outparcels will likely be developed as restaurants.
Developers will return to the planning commission at a later date.
The former Satterfield property is located along Hwy. 85 North across from the Lowe's and Aldi stores.