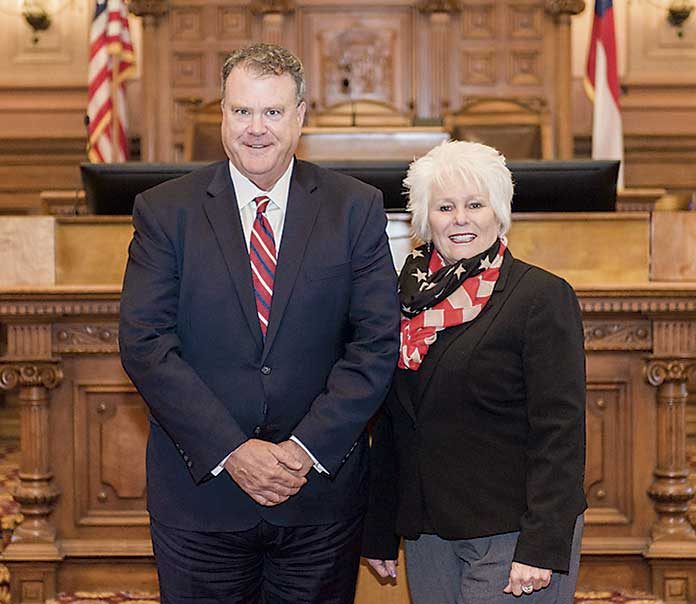 Already short one suspended superior court judge who faces felony charges, the Griffin Judicial Circuit — which includes Fayette County — got good news from the Georgia General Assembly last week.
State Representative Karen Mathiak (R-Griffin) announced on March 21 that the Georgia General Assembly gave final passage to House Bill 28 which will result in the appointment a fifth Superior Court judge to the Griffin Judicial Circuit.
"As the Griffin area grows, the Griffin Judicial Circuit faces an overwhelming number of cases assigned to each judge," said Mathiak. "With the support of the district delegation and Chief Superior Court Judge Chris Edwards, House Bill 28 will distribute cases more evenly and alleviate the workload for each judge to ensure that our citizens are represented in our judicial process in a timely and efficient manner."
The additional judge for the Superior Court of the Griffin Judicial Circuit will be appointed by Gov. Brian Kemp for a two-year term beginning January 1, 2020 until December 31, 2022. After the appointed judgeship expires, a nonpartisan election will be held in 2020 to replace the expired judgeship and each successor will serve a four-year term.
The circuit currently has four judges serving the counties of Fayette, Spalding, Pike and Upson: Chief Judge Christopher Edwards, Fletcher Sams, Scott Ballard and Robert "Mack" Crawford. Crawford has been suspended from his duties pending the outcome of felony indictments charging him with taking possession of more than $15,000 in disputed court-held funds in Pike County, where he lives.