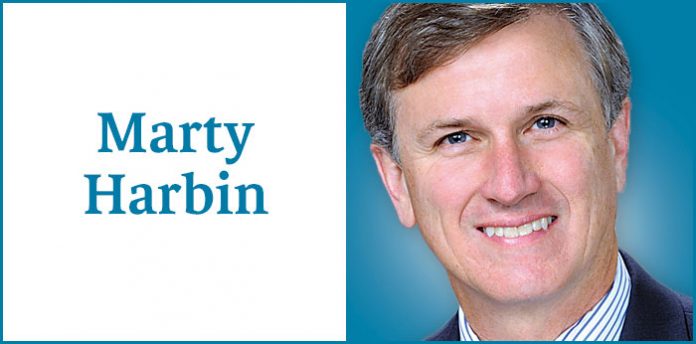 On March 7, the General Assembly hit our first deadline of the legislative session with Crossover Day. By this day, all bills that originated in the Senate must have been passed in their assigned committee, then by the Rules Committee, and finally, on the Senate floor.
The legislation is then transmitted to the House for consideration, and upon receiving favorable consideration, it is sent to the governor for final approval.
The 2019 legislative session is the first half of our biennial session, so if additional Senate bills are introduced this year, they still have potential to be signed into law next year. That being said, there are several bills I want to highlight that have been introduced this year so far.
First, as I'm sure you are aware, I have been a strong proponent of protecting our First Amendment rights in every sense. The media has a way of portraying language intended to protect our religious freedom as discriminatory, when that is not the intention.
Over the past several years, I have been working with some of my colleagues to incorporate the Religious Freedom Restoration Act (RFRA) language into legislation. While I have listened to debate on each side, this is not an issue I will waiver on at any point.
I believe in our First Amendment rights and the protection of the ideals behind our faith, and I will continue working on this legislation until this protection is ensured.
I introduced Senate Bill 221 this year which would require the government to have a "compelling interest" before it could interfere with someone's religious practices, and if this standard has been met, the government must interfere in the least intrusive way possible.
This bill mirrors the Federal RFRA that was passed in 1993. Because the Federal RFRA does not apply to state and local law, in 1997 the Supreme Court ruled that each state would need to pass their own RFRAs. Since that time 31 states have adopted RFRA protection. In the 25 years of RFRA protection on the Federal level and in a majority of the states, there has never been a case of discrimination. I am opposed to discrimination and would never support legislation that is discriminatory.
I also want to take the time to highlight other pieces of legislation that have passed:
• Senate Bill 83 would expand curriculum provisions to allow high schools to provide elective courses on the Old and New Testaments of the Bible.
• Senate Bill 142 would require a statement indicating whether a subscriber's health policy is fully insured or subject to regulations to be written on the subscriber's insurance card.
• Senate Bill 170 would allow local governments to display the "Honor and Remember" flag in dedication of armed servicemen and women who died in the line of duty.
• Senate bills 2, 17 and 66 would provide the groundwork for expanding broadband services throughout Georgia.
• Senate Bill 225 would help to keep kids with family members out of foster care with a new Federal program called Families First, and brings "qualified residential treatment programs" into compliance with Federal law.
• Senate Bill 15, or the Keeping Georgia's Schools Safe Act, would require schools to conduct threat assessments as well as streamline the process of communication beginning with an initial suspicion or threat to the action taken by an outside agency.
• Senate Bill 48 would require all kindergarten students to be screened for dyslexia and for a referral system for first through third grade students who show symptoms of dyslexia to be conducted. In addition, the bill requires dyslexia training in teacher preparation programs.
• Senate Bill 106, or the Patients First Act, would allow the governor to apply for the 1115 and 1332 waivers which will need to be approved by the Federal government and would allow for the expansion of healthcare. These waivers would allow Georgia to create an innovative health plan that best suits our specific needs within the state.
• Senate Bill 16, or the Interstate Medical Licensure Compact Act, would allow licensure of physicians from other states to practice in Georgia.
• Senate Bill 163, or the Tim Tebow Act, would allow students who are homeschooled to participate in extracurricular and interscholastic activities in the student's designated public school system.
These are just some of the many Senate bills that have passed on the Senate floor so far this session. Several new topics will come up through House bills and resolutions that we will be debating in the final nine days of this year's legislative session before we adjourn sine die on April 2.
If you have any questions about these, or any of the legislation we have heard or may be hearing, please feel free to reach out to my office and I would be happy to help.
[Sen. Marty Harbin represents the 16th Senate District which includes Lamar, Spalding and Pike counties and a portion of Fayette County. He may be reached at 404-656-0078 or by email at marty.harbin@senate.ga.gov.]