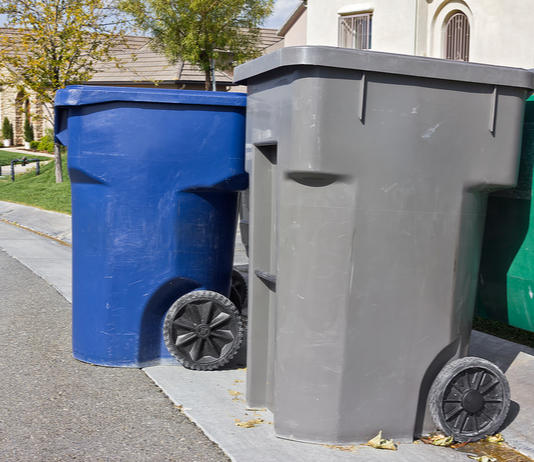 City Manager Jon Rorie says trash trucks from 3 companies put too much wear and tear on streets —
Peachtree City officials expect to ask the current three licensed residential trash haulers within a couple of weeks to bid on becoming the only company allowed to pick up household garbage from curbside cans. Residents won't have a choice of companies, and participation will be mandatory, officials said.
City Manager Jon Rorie told City Council members Feb. 21 that requests for bids are expected to go out somewhere around March 7. The city will review and likely award a single bidder by May, he said, with monopoly service expected to begin by Oct. 1 this year.
The idea of a single-source supplier for what's called roll-off service has been discussed at various times since last spring. While there has been no official vote by the council to do away with a choice of garbage services by every residence within Peachtree City, neither has the council told staff to stop moving toward a bidding process, apparently to come during March.
Rorie cited increasing costs of street repairs for city streets, a problem he said is made worse by the fleets of heavy garbage hauling trucks operated by three competing vendors. In essence, trucks operated by three companies pass over the same city streets, adding to the potential wear and tear, Rorie said. He argues that one company's trucks would do less damage, even though they will have to pick up the same tonnage of garbage that three companies share right now.
The chosen hauler would be allowed to raise current rates, officials said. Back-door service would be available to those households with residents unable to push the trash cans out to curbside.
There was some discussion about the more than 10 companies that currently provide commercial trash pickup, involving different kinds of trucks that handle large dumpsters. Officials took no action on that type of service.