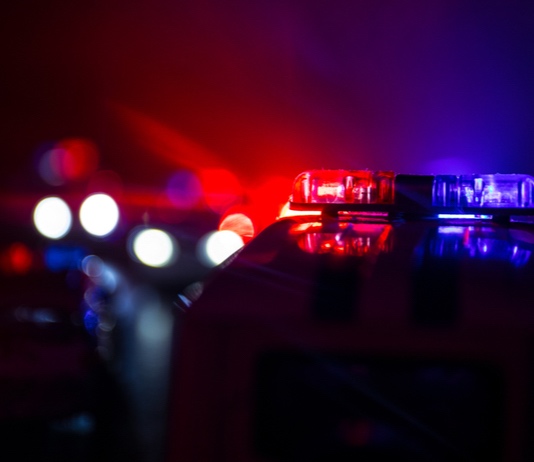 A Snellville man faces multiple traffic-related violations after a Feb. 8 chase in portions of north Fayette County that led to a crash.
Rashad J. Parris, 25, was charged with defective or no headlights, two counts of speeding, improper left turn, four counts of passing in a no passing zone, three counts of failure to maintain lane, stop sign violation, two counts of driving on the wrong side of the road, obedience to a traffic control device, improper right turn, driving thru median or gore, reckless driving, probation violation and fleeing or attempting to elude, according to Fayette County Jail records.
The incident occurred on Feb. 8 shortly before 7 p.m. on Ga. Highway 314 when deputies on patrol noticed a vehicle with a headlight out. Deputies activated blue lights, with Parris beginning to pull on the side of the road some distance later, said Sheriff Barry Babb, adding that the vehicle subsequently pulled out into traffic, heading southbound on Hwy. 314, with deputies in pursuit.
Parris turned onto Kenwood Road, increasing speed and driving erratically, passing in a no passing zone and driving at speeds as high as 69 miles per hour in a 35 mile-per-hour zone, Babb said.
Parris continued, turning onto Ga. Highway 279, travelling at speeds up to 73 miles per hour and passing numerous vehicles on the wrong side of the road before running a red light at Hwy. 279 and Ga. Highway 85.
The vehicle traveled south on Hwy. 85, and Parris temporarily lost control after abruptly pulling into a parking lot, then traveling at a high rate of speed through the parking lot.
Parris then returned to Hwy. 85 heading southbound, violating a number of traffic laws and reaching speeds of up to 103 miles per hour, Babb said.
At one point Parris crossed into the northbound lanes, lost control of the vehicle and drove into a culvert area where the vehicle turned over and rolled several times, said Babb.
Parris and a second occupant of the vehicle attempted to flee, but were taken into custody after receiving medical treatment.