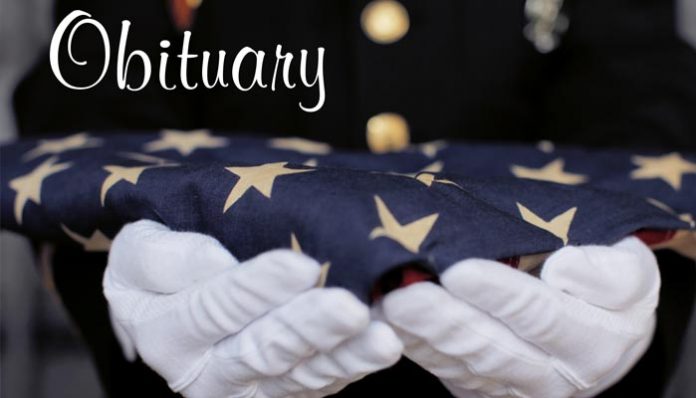 Roy E. Rotz, 101, of Peachtree City passed away peacefully on February 12, 2019.
He was born in Macon County, Ill. to Harry and Elma Rotz.   He grew up on a farm with a large family, which consisted of six brothers and one sister. He served in the U.S Navy from 1937 to 1941. He retired from Douglas Aircraft Company, where he served as a field service representative in Atlanta and other locations around the world.   He retired to Peachtree City in 1985 and enjoyed life with family, his golfing group, his World Gym friends, and in recent years, with his many friends at Arbor Terrace.
He was preceded in death by his loving wife of 71 years, Jane Rotz.   He is survived by daughters and sons-in-law, Linda and Don Johnson of Encinitas, Calif., Lorie and Mark Curtiss of Pawley's Island, S.C., and Cindy and David Williams of Fayetteville, Ga.; 5 grandchildren and 7 great-grandchildren.
The family will celebrate his life with friends on Saturday, February 16, 2019 from 2 – 4 p.m. at Arbor Terrace, Peachtree City.
Expressions of sympathy may be made in the form of donations to the USO – www.uso.org or the VFW local chapter – www.myvfw.org/ga
Carl J. Mowell & Son Funeral Home, Peachtree City – www.mowellfuneralhome.com