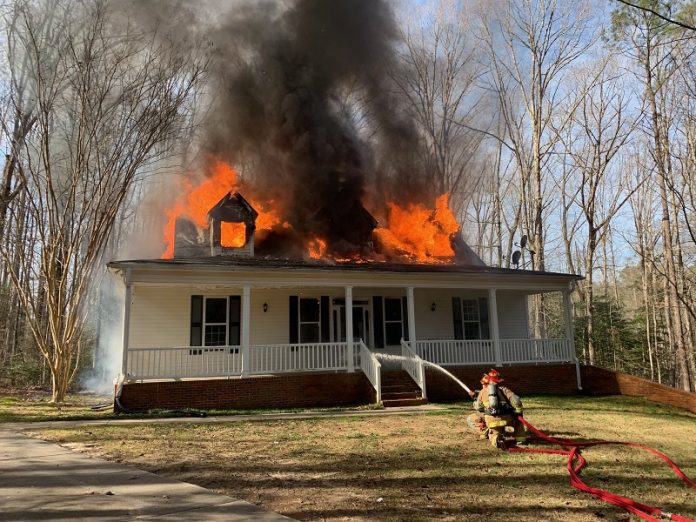 A home on Old Greenville Road was a total loss after a Jan. 30 fire. Photo/Fayette County Fire Department. 
A south Fayette County house fire during the morning hours of Jan. 30 was spotted by a county road crew. There were no injuries, though the home was a total loss.
Fayette County Deputy Fire Chief Tom Bartlett said a Fayette County Public Works crew passing the residence at 251 Old Greenville Road saw a large volume of black smoke coming from the home, subsequently finding a well-involved structure fire.
There was no one home at the time of the fire, Bartlett said.
Bartlett said three engines, one ladder truck, one rescue truck, one squad and the shift Battalion Chief responded.
The lack of hydrants in the area necessitated fire units establishing a tanker shuttle operation from the closest hydrants, Bartlett said, adding that temperatures were in the low 30s at the time of the fire.
Bartlett said the home was a total loss.
Bartlett said the county Fire Marshal is working with the homeowner to determine the cause of the fire.
Red Cross assistance was requested, Bartlett added.