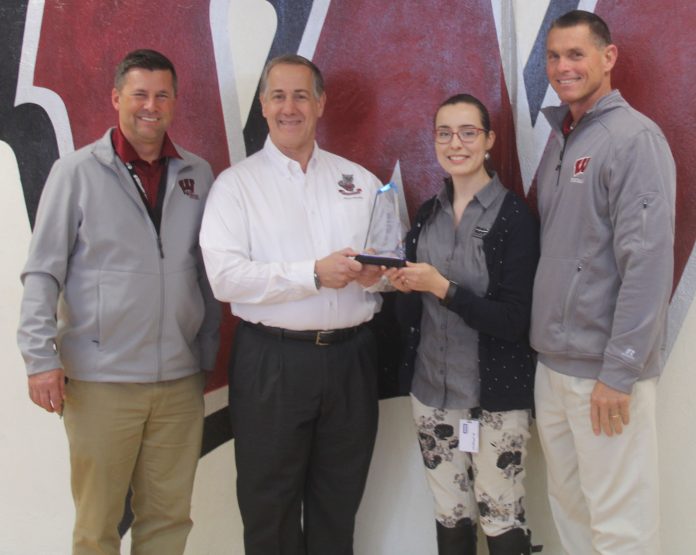 Stellar sportsmanship demonstrated by students, coaches, parents and spectators at all competition events is why Whitewater High is among the 56 Georgia High School Association (GHSA) member high schools receiving the 2017-2018 Cooperative Spirit Award.
Sponsored by Georgia's Electric Membership Cooperatives, the award honors schools that demonstrated impeccable sportsmanship during the 2017-2018 school year. It reinforces the GHSA philosophy that anyone associated with high school competitions should adhere to the fundamental values of respect, fairness, honesty, and responsibility, making the award not only a school honor, but a community honor as well.
The GHSA region secretaries select winners based on sportsmanship demonstrated throughout the school year. Cooperative Spirit Sportsmanship Awards are presented annually to the GHSA-member high schools during fall athletic events and school assemblies.
From left: Whitewater High School principal Steve Cole, Whitewater High School assistant principal and athletic director Mike Vena, Coweta-Fayette EMC representative Katie Norris, and Whitewater High School head football Coach Bryan Holley.