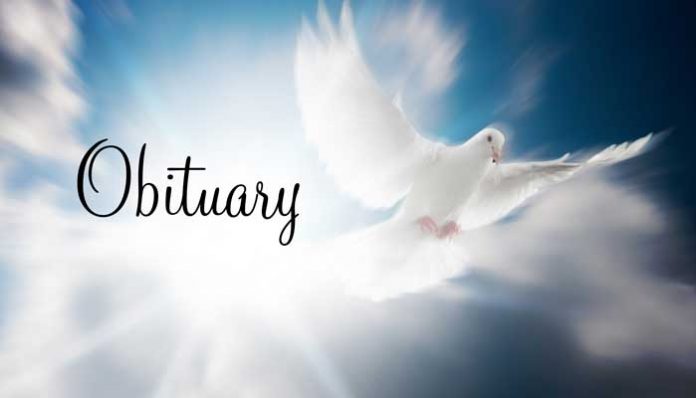 Mrs. Mattie Mae Glass Mack, age 81, of Brandenburg, Ky. passed away Friday, November 16, 2018 at Harrison Springs in Corydon, Ind.
Mrs. Mack raised 34 foster children; she was a member of the Farm Alliance with Willie Nelson and Bill Clinton; she raised tobacco, cattle and hogs for over 50 years and was an all around farm woman.  Mattie was an active member of Clair Memorial United Methodist Church, Irvington, Ky. where she was head of the Usher Board; a choir member; loved to prepare food for funerals and homecoming and loved to hear the Men's Choir and Quartet.
Mrs. Mack is survived by her husband, William O. "Bill" Mack; four children, David O. (Cynthia) Mack, Sacramento, Calif., Michael Wayne (Ivy Rollen) Mack, Sr., Lorenzo Johnson Mack, both of Louisville, Ky., Michelle Renee McWilliams, Orlando, Fla.; seven grandchildren, Dasia J'Lon, Dariann J'Nae, Bryce William, Michael Wayne, Jr., David Lorenzo and Jagger Haynes; five sisters, Charlotte Morris, Memphis, Tenn., Shirley Freeman, Atlanta, Ga., Barbara Stroud, Fayetteville, Ga., Henrietta Hicks, Lithonia, Ga., and Margaret Hogans, Jonesboro, Ga.; and two brothers, James Michael Glass, Lawrenceville, Ga. and Melvin Glass, Jr., Fayetteville, Ga.
Funeral Services will be held at 12 p.m. on Friday, November 30, 2018, at Clair Memorial United Methodist Church, with Rev. Ron and Sister Mucker officiating.  Burial will be in the Kentucky Veterans Cemetery Central in Radcliff, Ky.  Visitation will be held at Hager Funeral Home in Brandenburg, from 2 p.m. until 8 p.m. on Thursday, November 29, 2018, and from 9:30 a.m. until 11:30 a.m. on Friday, November 30, 2018. Online condolences may be left at www.hagerfuneralhome.com.