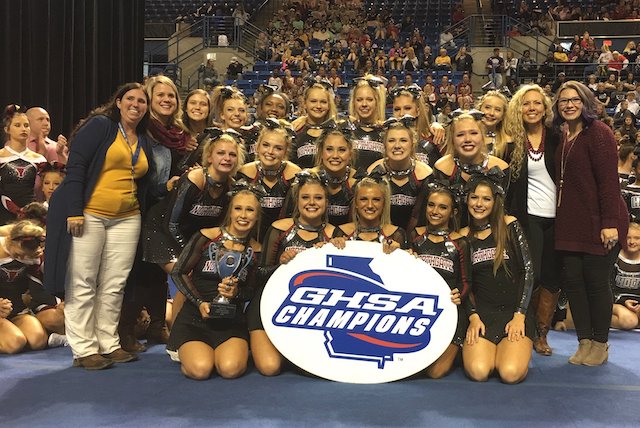 Northgate took home the AAAAAA state cheerleading championship Saturday at the Columbus Civic Center. The squad won with 108.5 points, just ahead of Creekview (106.5), Houston County (106.17) and Cambridge (105).
Starr's Mill finished third in AAAAA with 96.3376 points in an incredibly tight field, right behind Ola (99.3379) and ahead of Ware County (96.33). Carrollton came in first with 104.17.
East Coweta placed third (99.67) in the coed category behind Mill Creek (103.00) and Milton (102.83).