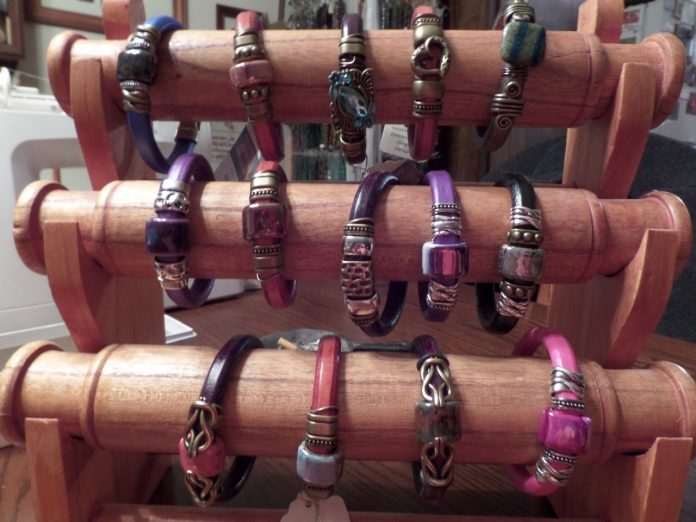 In the near future artists, food trucks, and other vendors will be busy setting up tents and stages on Drake Field in Peachtree City. The third annual Magnolia Fine Art Festival has moved to its new location next to the Peachtree City Library on Lake Peachtree.
Magnolia is a celebration of creativity set for the third weekend in October .
The juried festival attracts over 75 artists and vendors from across the Southeast. Paintings, jewelry, ceramics, woodturning, glass, photography, metal and other art will be on display and for sale Oct. 20 from 10 a,m. – 5 p.m., and Oct. 21 from  11 a.m.-5 p.m.
Additionally, there will be musical entertainment to include the Christian band Not3D, country singer Austin Neal, the McIntosh High School Band, the Ugarte Studio, Music From the Heart and others.
There will also be dancing by Compass Dance Group and Dance Contempra, and plenty for all ages to enjoy. Children will enjoy the fun activities in Kid's Korner provided by Blue Cicada Studios, Peachtree City.
New this year, four well-known artists will be doing live painting.
The art will be auctioned to support local school at programs. RAZ, Squishiepuss (www.squishiepuss.com/), Catlanta and Laurence Nosewalker all have a tremendous following. Watching them paint will be a rare treat.
Primarily produced and promoted by the nonprofit Fine Arts and Crafts Entrepreneurs (FAACE), the festival is run entirely by volunteer artists and local business leaders.
Magnolia is supported by many local businesses and organizations to include Fayette Woman, Golf Rider, Kroger, Gobi Photography, Dogwood Gallery and Framer, Andrea Faye, Blue Cicada Studios and Saville Studios.
A portion of the proceeds will be donated to school art programs in Fayette County.
For more information on Magnolia visit www.MagnoliaArtsFestival.org or follow on Facebook.com/MagnoliaArtsFest to see photos and information about artists, vendors and sponsors