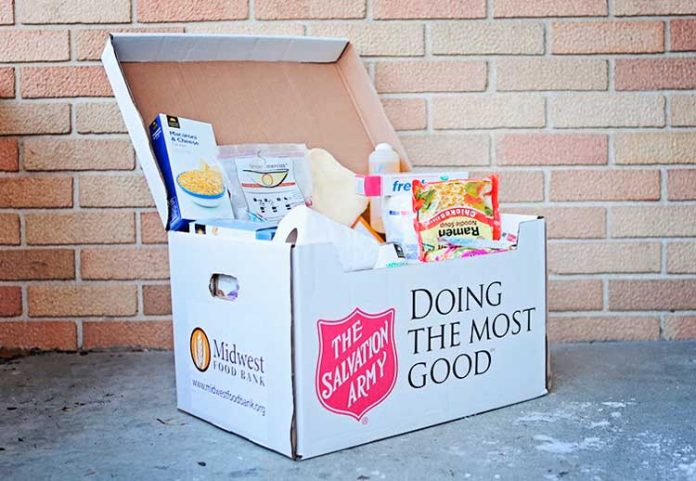 As the third strongest storm to ever make landfall in the United States, Hurricane Michael caused catastrophic devastation in the Florida Panhandle and Southern Georgia. 
Midwest Food Bank has four semi loads of family food boxes in Illinois and several semi loads of bottled water and cleaning supplies in Peachtree City, packed and ready to transport when their partner, The Salvation Army, requests them.
It is estimated that Midwest Food Bank will deliver 20-25 semi loads of relief into the Southeast. Family food boxes contain enough shelf-stable food to feed a family of four for four to five days.
"Thanks to our volunteers, and our donors we are ready to respond quickly," says Will Garner, Executive Director. 
Those wishing to help with the cost of food, other disaster relief supplies and fuel to deliver them, may send donations to Midwest Food Bank, 220 Parkade Court, Peachtree City, GA 30269, or visit midwestfoodbank.org.