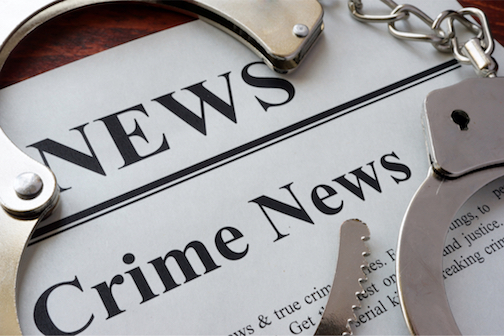 Crime activity across Fayette County for issues such as burglaries and entering autos have been relatively quiet recently. That lull came with a bit of an uptick on Oct. 4 with a burglary and an entering auto in Fayetteville and six vehicles were entered in unincorporated Fayette.
An Oct. 4 burglary at Johnny's Pizza on North Glynn Street was discovered by patrol officers when they heard the store alarm sounding, said Fayetteville Police Department spokesman Jeff Harris.
Harris said officers checked the area and found the store's rear door pried open, then cleared the building.
Officers found inside doors kicked in and the cash drawer laying on a counter. It was later discovered that the cash drawer had been empty and nothing of value was stolen, Harris added.
Store video showed three black males dressed in dark clothing, with two entering the store and the third acting as look-out, said Harris.
Harris said the burglars were in and out of the store within a minute.
An Oct. 4 entering auto occurred in Fayetteville at a fitness business on Robinson Drive off Ga. Highway 54 East.
Harris said the vehicle owner entered the building at approximately 5 p.m., leaving the driver's window down. The owner at approximately 7 p.m. found the passenger's side window smashed, said Harris, noting that she located her purse in the vehicle.
Sheriff Barry Babb said deputies on Oct. 4 received a report of an auto entered at a residence on New Hope Circle in north Fayette.
The homeowner told deputies the vehicle was checked after the driveway alarm sounded. A check of the unlocked vehicle found nothing missing, though a door was ajar the dome light was on.
Deputies on Oct. 4 responding to an entering auto at McCurry Park in east Fayette were told that a wallet containing cash and bank cards was stolen from an unlocked vehicle during a ball game, Babb said.
Reports on Oct. 4 of other vehicles entered came from residences on Vickery Lane, off County Line Road in east Fayette, said Babb.
In one case, an unlocked vehicle had a wallet stolen. In a second incident reported Oct. 4, a vehicle showing no signs of forced entry had two pairs of sunglasses valued at more than $400 stolen between Oct. 1-2, said Babb.
A third incident on Vickery Lane reported Oct. 4 but having occurred between Oct. 2-4 resulted in two unlocked vehicles entered and a .22-caliber firearm stolen.
Babb advised motorists to never leave cars unlocked and to make sure all valuables are not left in plain sight. The vast majority of entering autos occur when vehicles are unlocked, Babb said.
And in Peachtree City, an Oct. 4 report taken at a Stamford Avenue address noted the theft of a bobcat caterpillar, according to Peachtree City Police Department reports.