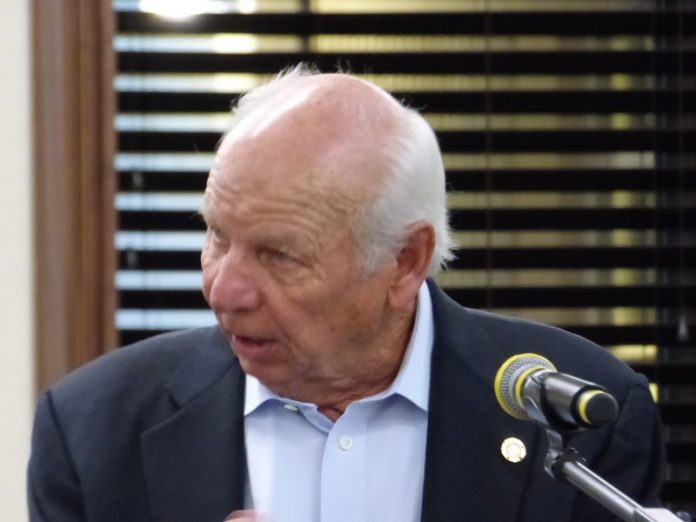 Developer Scott Bradshaw. Photo/Ben Nelms.
An annexation and rezoning proposal by developer Scott Bradshaw for 28.3 acres situated between Ga. Highway 54 East and Sumner Road received an approval for recommendation to the City Council from the Peachtree City Planning Commission on Oct. 8.
The vote by the commission to recommend approval was unanimous.
The proposal is in the Step 2 portion of the city's two-step annexation process.
As proposed, the 28.3-acre development would include 35 percent single-family residential, 15 percent commercial, 13 percent office and 37 percent open space.
A breakdown of the proposal showed 27 single-family homes with a minimum lot size of 9,000 sq. ft. and averaging $450,000, along with 30,000 sq. ft. of retail and 30,000 sq. ft of office fronting Hwy. 54.
Given that the property is located in the unincorporated county, the annexation request has been forwarded to the Fayette County Commission for approval or objection. If the county objects within 30 days of receiving the request, it could result in the proposal going through arbitration with the city.
For expanded coverage of the Bradshaw annexation and rezoning request, check the Oct. 17 print edition of The Citizen.