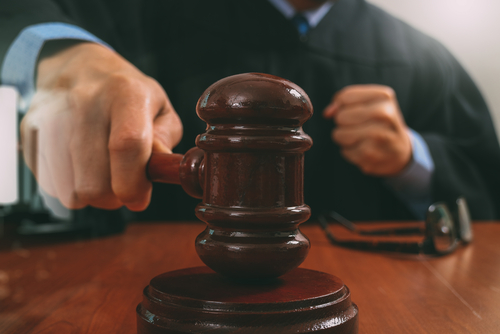 The Aug. 23 meeting of the Fayette County Commission will include a look back into history and a recent court case that put a 2016 decision on a rezoning request on Ebenezer Church Road in the crosshairs of the Fayette County Superior Court.
Denied in July 2016 and back before the commission on Aug. 23 after a successful lawsuit is a 212.8-acre tract in the area of Ebenezer Road, Ebenezer Church Road and Davis Road requesting rezoning for 91 residential lots.
A 2018 lawsuit brought by TSTT Investments in Fayette County Superior Court over the rezoning denial was decided in favor of TSTT and ordered back before the Fayette County Commission.
Judge Christopher Edwards on April 11 decided the case in favor of the developer.
In part, the court ruling said the TSTT rezoning application is "remanded to the Fayette County Board of Commissioners for a rehearing. The county will reevaluate the application under the Comprehensive Plan in effect in 2016 when the application was denied. The court will retain jurisdiction of this matter until the Board of Commissioners has voted upon the application. At that point, this order shall become final. However, if plaintiff remains convinced that the new decision is also unconstitutional, then it may reappear before the court via application for contempt."
Also at the Aug. 23 meeting, commissioners will consider a staff recommendation to object to the annexation of 30 properties totaling 105.56 acres on Ga. Highway 54 into Peachtree City. The area includes mostly established commercial property with some property planned for residential use. Among the commercial properties are Governors Square and Peachtree East Shopping Center.
In qualifying the recommendation to object, county staff said the rezoning represents a material burden upon the county due to the proposed change in residential zoning with an increase in the residential density of development and the costs associated with updating Metropolitan North Georgia Watershed Planning District requirements and developing a floodplain management plan.
Also cited in the recommendation was the significant loss of Fire/EMS tax dollars associated with the existing commercial properties. Staff also cited county engineering concerns that the residential development could have substantial impacts on the operational efficiency of the Governors Square intersection with Hwy. 54.
The deadline for delivery of an objection by the commission is Sept. 1.