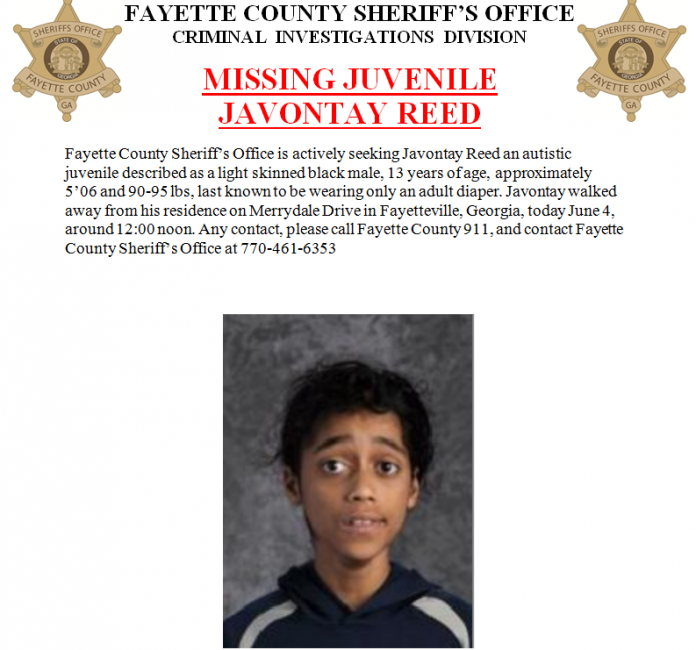 The Monday afternoon search for a south Fayette County 13-year-old ended in tragedy just after 6 p.m. when the autistic teen was found deceased in a neighbor's pool.
Sheriff Barry Babb had issued a BOLO (be on the look-out) for 13-year-old Javontay Reed in the early afternoon hours of June 4. The search was initiated after the autistic teen walked away from his Merrydale Drive residence and relatives notified the sheriff's office.
Babb said the search was aided by the homeowners in whose pool Reed was found. The homeowners at one point during the search went back to their residence and discovered Reed's body in the bottom of the pool, then notified the sheriff.
Babb asked for continued prayers for the families, first responders and volunteers and expressed heartfelt gratitude for those who assisted in the search.
The sheriff's mobile command center was at the search scene. Included in the search were more than 50 personnel from the sheriff's office, Fayette County Fire Department, recruits from the Fayette County Fire Academy, Fayetteville Police Department, Clayton County Police Air unit and citizen volunteers.