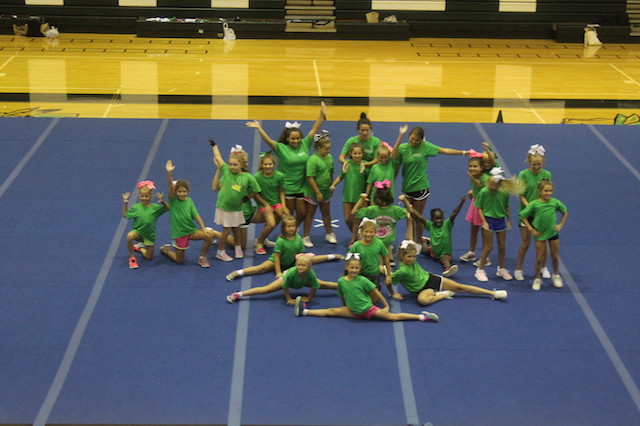 Future cheerleaders are invited to come spend four days this summer with the McIntosh High School cheerleaders.
The fun-filled camp scheduled for July 16-19 is open to pre-K through eighth grade.
Participants will learn cheers, chants, jumps, stunts, make great friends, and so much more — plus, prepare a routine for a performance for parents at the end of the week.
Visit https://www.mcintoshcheerleading.com/mini-camp for more information. Registration is now open. Call 770-460-3990 (FCBOE Community School).