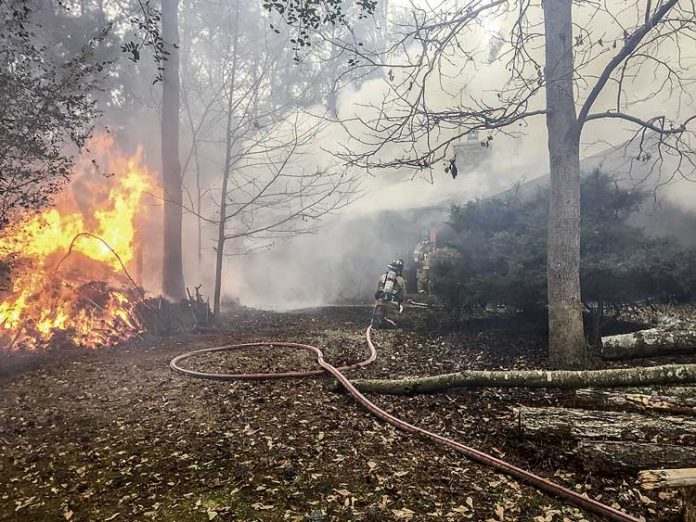 A residential fire during the morning hours of Jan. 8 resulted in no injuries, but left the home on McBride Road with substantial damage.
---
Above, Fayette firefighters battle flames inside home south of Fayetteville Monday. Photo/Fayette County Fire and Emergency Services.
---
Fayette County Fire and Emergency Services Deputy Fire Chief Tom Bartlett said a fire at 210 McBride Road in south Fayette County began on the home's exterior and worked its way into the attic.
Bartlett said one person was at home at the time and sustained no injury, adding that damage to the home was substantial.
There are no hydrants in the immediate area, so a water shuttle operation was put in place.
At the scene were two engines, three tankers and support units. The Fayetteville Fire Department also sent an engine, said Bartlett.
Bartlett said the cause of the fire is under investigation.