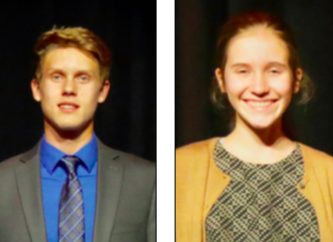 Starr's Mill junior Nick Nyman and McIntosh sophomore Megan Uszynski were named to the All-Metro cross-country first team at a banquet hosted Dec. 5 by Atlanta Track Club.
Nyman is the AAAAA state champion while Uszynski was the AAAAA runner-up. Both will receive $500 scholarships from the Atlanta Track Club Foundation.
Zach Jaeger of McIntosh, who was third in the state championship race, was named to the second team.
Emily Enriquez (Borsare), who graduated from McIn- tosh in 2007, was inducted into the Georgia Track & Field and Cross Country Coaches Association Hall of Fame. Enriquez, who now coaches cross country at McIntosh, was a two-time state champion.