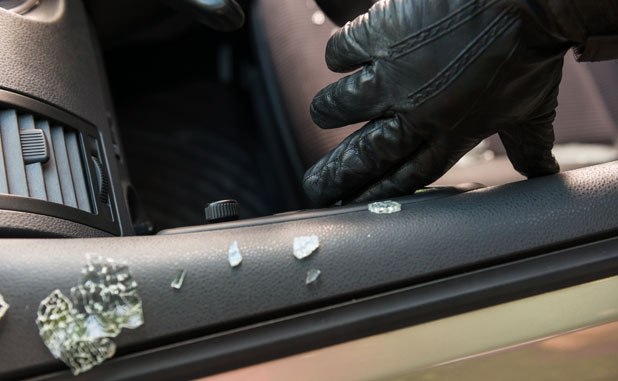 The period of Oct. 2-6 came with six entering auto incidents and three burglaries throughout Fayette County.
Unincorporated Fayette County had three burglaries and four entering autos during that period.
Two of the entering auto incidents occurred in Peachtree City. One of those occurred at a Crosstown Court business on Oct. 3 where an unlocked vehicle was entered and several bags were taken from the back seat, according to Peachtree City police reports.
A second entering auto occurred on Oct. 4 on Aberdeen Parkway. The rear driver's side window was smashed but nothing was taken, according to police reports.
The three Oct. 5 burglaries were at residences in close proximity off Corinth Road, a short distance from Ga. Highway 54 east of Fayetteville.
In each of the cases, entry to the residence was made after the glass in a rear door had been shattered and the homes were subsequently ransacked, according to Sheriff Barry Babb.
Items stolen in the three burglaries included computers, cash, jewelry, credit cards, a checkbook and a television.
Two of the four entering auto incidents occurred on Oct. 4 at homes on Morning Springs Walk off Ga. Highway 279. The vehicle was unlocked in one incident, while entry into the other vehicle was made after the front driver's window was smashed, Babb said, adding that cash was taken in both thefts.
A third entering auto occurred on Oct. 5 at a Youngs Circle residence off Harp Road near Ga. Highway 85 South. An unlocked vehicle was entered and a computer bag with medications was stolen, Babb said.
The final entering auto occurred at Birkdale Drive residence off Redwine Road on Oct. 5. The homeowner reported seeing someone in the vehicle, but nothing was stolen and there was no forced entry, said Babb.