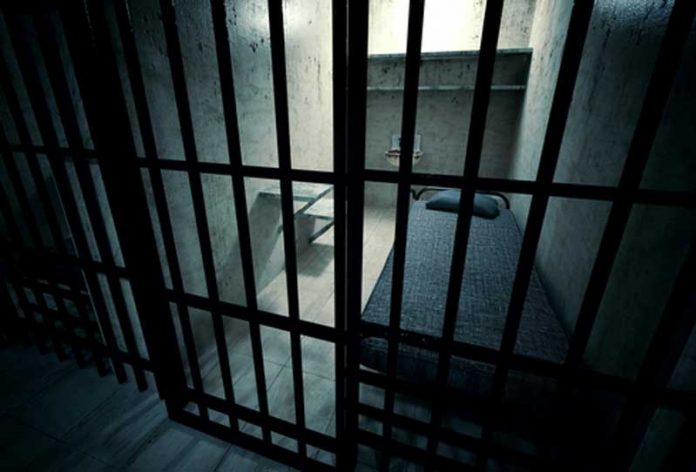 Recent cases heard in Fayette County Superior Court resulted in lengthy prison terms for those found guilty of crimes such as statutory rape, exploitation and armed robbery.
In one of the cases, a Fayette County jury found Kristopher Lee Cawthon, 30, guilty of exploitation and intimidation of a disabled adult. Cawthon was sentenced to 20 years, with the first seven years to be served in prison. the case was tried by Deputy Chief District Attorney Warren Sellers, said District Attorney Ben Coker.
Cawthon was arrested by Tyrone police in June 2016 and initially charged with rape after luring a 30-year-old female to the back door of his home, pulling her inside and raping her, according to police reports at the time.
Cawthon subsequently let the woman leave and told her not to tell anyone. A family member learned of the incident and contacted police, police reports said.
Though found guilty of exploitation, Cawthon was found not guilty on the rape charge.
Another case resulted in 27-year-old Locust Grove resident Emmett Bennett pleading guilty to two counts of statutory rape. He was sentenced to 30 years, with the first 20 years to be served in prison, Coker said.
Bennett pled guilty to having a sexual relationship with a 15-year-old female.
Sheriff Barry Babb at the time said Bennett, who was arrested on multiple sex-related charges, was a friend of the family in whose home the incident occurred.
A third case dealt with the January armed robbery of PNC Bank in Fayetteville.
Kylana Anyail Threatt, 30, of Austell, pled guilty to armed robbery and was sentenced to 30 years, with the first 20 years to be served in prison, said Coker.
Her co-defendant, William Bradford, Jr., 39, of Marietta, previously entered a guilty plea and was sentenced to 41 years, with the first 21 years to be served in prison.
"I want to thank the court and its staff, law enforcement, the clerk of court and staff, court services and my staff for their hard work and dedication," said Coker. "These results would not have been achieved without the tireless efforts of all involved. The District Attorney's Office will continue in its efforts to work to make Fayette County safer and keep criminals off of the streets."