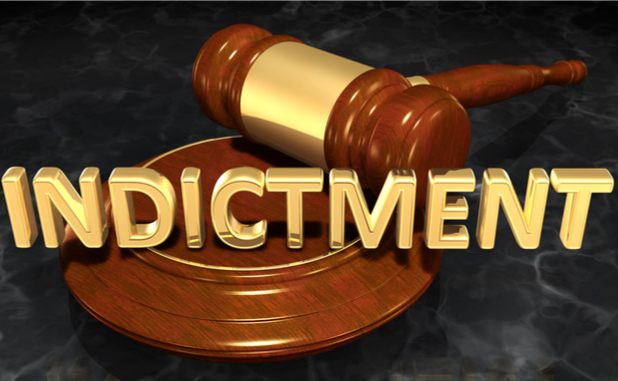 The three men charged in the June 23 home invasion and stabbing death of 74-year-old south Fayette County resident Albert DeMagnus have been indicted by the Fayette County Grand Jury on multiple charges.
District Attorney Ben Coker said the grand jury convened on Sept. 13 and issued a true bill on the indictment for 21-year-old Atlanta resident Travione Reynolds, 21-year-old Decatur resident Kavion Wyzeenski Tookes and Jeffrey Lee Wallace, 22, of Atlanta.
Coker said each of the men were indicted on eight counts. Those included malice murder, felony murder, home invasion, armed robbery, aggravated assault (2), kidnapping and possession of a firearm during the commission of a felony.
Tookes and Wallace were also indicted for theft by taking and fleeing and attempting to elude. Additionally, Tookes was indicted for attempted removal of a weapon from a public official, Coker said.
"These defendants were indicted for the home invasion that occurred at 120 Lake Horton Landing Drive on June 23," Coker said. "The defendants are charged with stabbing the victim, Albert DeMagnus, in the neck with an unknown sharp object, placing a gun to the head of Beverly DeMagnus and kidnapping her, and taking jewelry, cellular telephones, car fob, car keys and a vehicle belonging to the victims. The case will now be placed on a trial calendar in front of the Honorable W. Fletcher Sams."
Referencing the June 23 incident, Fayette County Sheriff Barry Babb previously said DeMagnus' wife awoke in the early morning hours to a disturbance in the Lake Horton Landing Drive home, thinking the noise came from a television.
But it was the attack on her husband and the struggle that was occurring that the woman witnessed, said Babb.
"It was a violent intrusion and it was traumatic for the wife," Babb said.
DeMagnus was transported to Piedmont Fayette Hospital where he was pronounced deceased, Babb said.
DeMagnus was listed on the Ga. Secretary of State website as the CEO, CFO and Secretary of Computer Management Services, Inc. (CMS), a Maryland corporation. CMS is an Information Technology augmentation firm providing services to Fortune 500 Companies, the federal government, and state and local agencies, according to CMS.