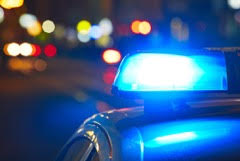 The Newnan Police Department on Aug. 22 announced the arrest of Michael Lewis Boykin, Jr. for the shooting of Randy Cortez Snelling that occurred on Aug. 1 on Cliff Circle.
Newnan Police Department spokesperson Gina Snider said Boykin, 24, of Atlanta, was identified as the suspect during the early parts of the investigation and was believed to be located in the metro Atlanta area.
"The Newnan Police Department requested the assistance of the U.S. Marshal's Southeast Region Fugitive Task Force," Snider said. "They, in turn, were able to locate Boykin and safely arrest him today around 12 p.m."
Snider said Snelling is recovering from his injuries at an Atlanta Area Hospital.
Boykin is currently being held at Coweta County Jail on charges of aggravated assault and parole violation. Additional Charges are pending, said Snider.