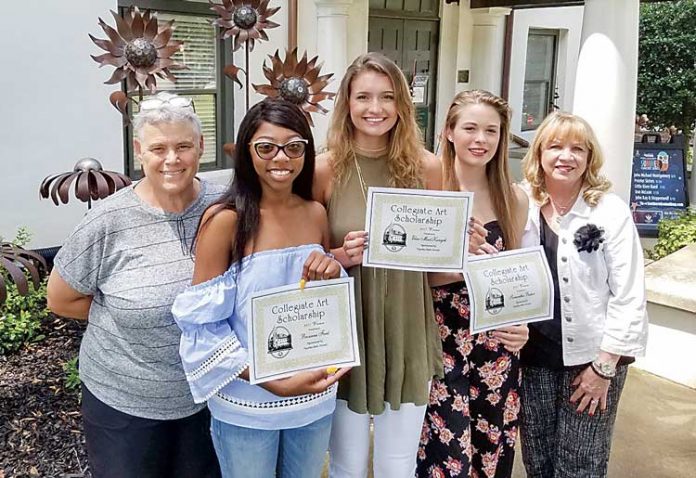 Three local high school graduates were each recently presented with $1,000 Senior Art Scholarships from Main Street Fayetteville in support of the local arts community.
 Established about 20 years ago through the "Fayette Fine Art Show", the scholarship program benefits local high school seniors planning to pursue art majors at the college and university level. Main Street Fayetteville continues to raise funding for the scholarship.
 The recipients this year are Brianna Ford of Fayette County High School, Samantha Baker of Starr's Mill High School, and Elise Mackanych of McIntosh High School. Ford says she will continue her photography studies at the Savannah College of Art & Design, Atlanta Campus; Baker is headed to Armstrong University in Savannah to study art; and Mackanych will study art at Georgia State University in Atlanta.
 "Over the past 20-some years, many young people in our county have been encouraged to realize their dreams as artists," said Patsy Gullett, a long-time Main Street Fayetteville member and one of the community's most prolific artists. She explained that the competitive scholarship is open to any graduating senior of any Fayette County public high school who is pursuing a college or university art degree.