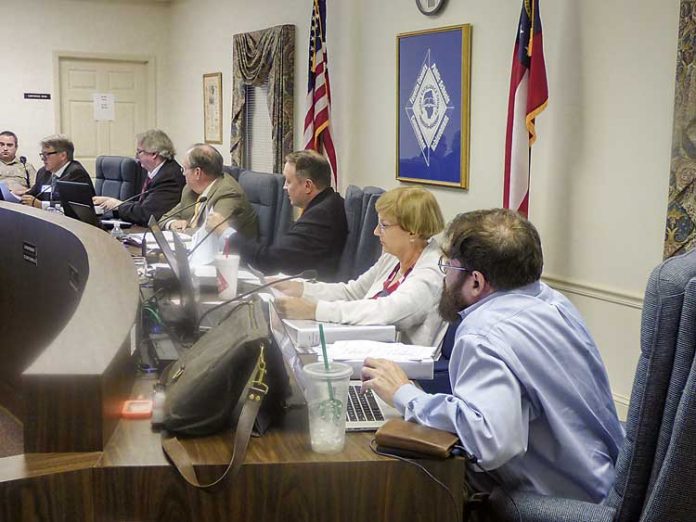 The Fayette County Board of Education on May 22 approved a move that, again for the coming school year, will require student residency verification to attend the county's public schools.
The school board chose between three options. Those included having all student (household) residency verified, similar to what was done during the 2016-2017 school year, a targeted residency for third, fifth and seventh graders or a tiered residency verification. Board members voted unanimously for the tiered option.
The tiered residency check will include verification with students enrolled on affidavits, those enrolled on a lease contract and those enrolled on homeowner contracts. The three methods will also cover the total student enrollment count.
The affidavit portion of the residency check verifies residency through the parents' income tax filings, a driver's license and/or Fayette County tag registration.
The lease contract portion includes providing a signed, updated lease and a current electric bill.
The homeowner contract portion includes providing a current tax bill and electric bill.
The school board last year, for the first time in years, mandated a residency check of all students.