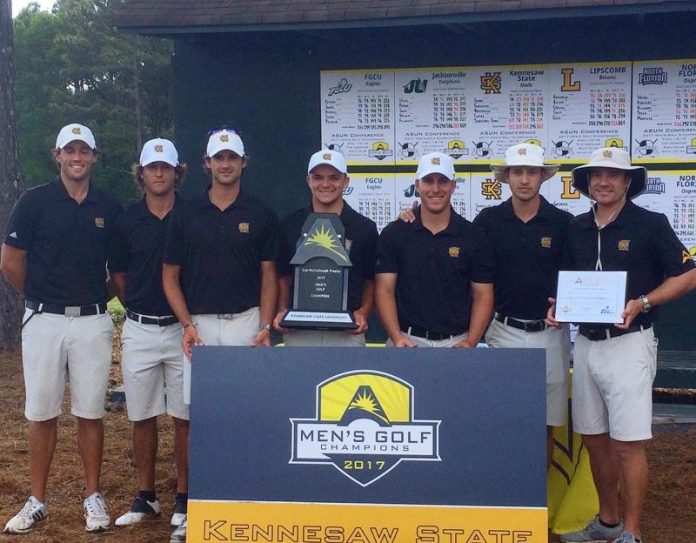 Freshman Connor Coffee, a McIntosh High graduate, and the Kennesaw State Owls won the ASUN conference golf championship recently at the Legends of Chateau Elan.
They have been given an invitation to the NCAA tournament (May 15-17) and the regional sites for the tournament are announced May 4 on the Golf Channel.
Coffee was named Freshman of the Year for the conference.
His best tournament finish this season was first place with 12-under for three days at the Steelwood Collegiate Invitational.
Coffee holds the course record of 62 at Flat Creek.