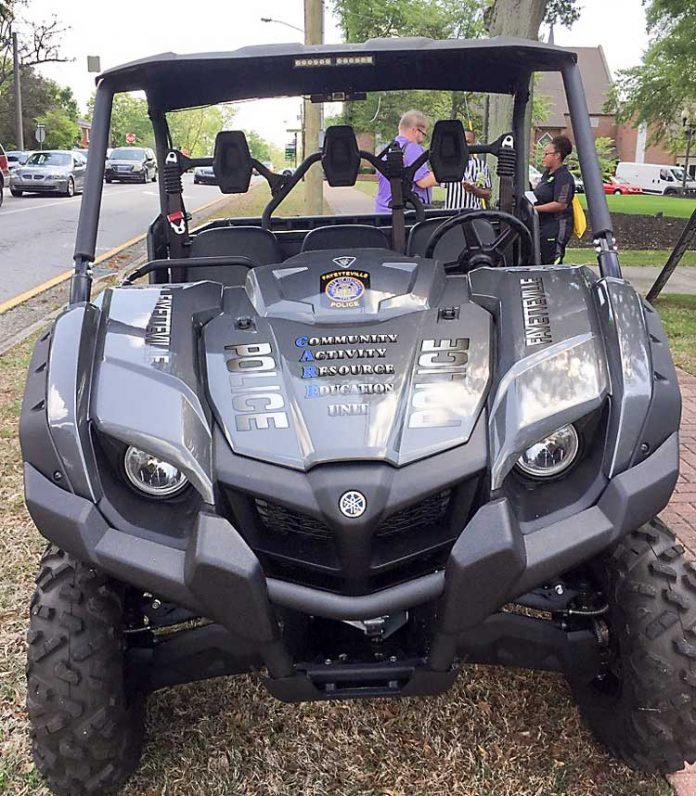 Police participation in neighborhoods around the city and at The Ridge Nature Area just got a leg-up with the addition of the Fayetteville Police Department's new C.A.R.E. (Community Activity Resource and Education) unit.
"The Fayetteville Police Department has initiated a new community-oriented unit to enhance and build upon the partnership we share with the Fayetteville community," said department spokesman Mike Whitlow.
Whitlow said the C.A.R.E. Unit will have two full-time officers and will fall under the command of the Office of Professional Standards.
"The unit will have a five-pronged mission: expand the Neighborhood Watch program with the goal of attaining 75 percent of all Fayetteville neighborhoods; enhance the relationship with the Fayetteville business community; provide educational crime prevention seminars to the public and businesses; patrol the new Ridge Nature Center and future trails and cart paths; and run all community outreach programs like the Junior Police Academy, Christmas with the Police and the Citizens Police Academy," Whitlow said.
Whitlow said the C.A.R.E. unit's new side-by-side made its debut at the Lunch on the Lawn festivities at the Old Courthouse and was well received. The side by side will be used to patrol The Ridge and provide special assistance in areas where normal police vehicles cannot go.
For more information about C.A.R.E. or to schedule a seminar, contact Captain Mike Whitlow at 770-719-4205.