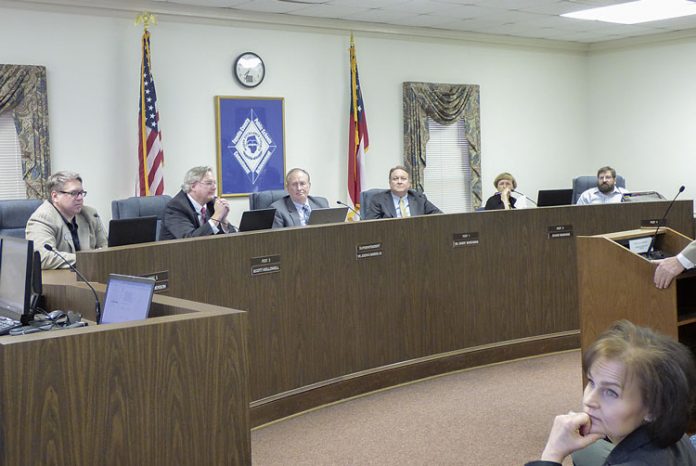 The Fayette County Board of Education on March 20 approved $19.2 million for the large renovation project as Starr's Mill High School and the adjacent Rising Starr Middle School.
Facilities Director Mike Satterfield in explaining the specifics of the projects noted a wide-ranging number of components that will make up the overall renovation work.
It was noted that the state will contribute approximately $6 million toward the renovations.
The renovation at Starr's Mill High will begin in the summer and run through summer 2018, while the renovation at Rising Starr will begin and be completed this summer.
Totaling approximately three dozen sub-projects, the schools will see upgrades in multiple areas, including nearly $4 million for HVAC and $5.8 million for electrical, along with roofing, flooring, plumbing, fire suppression, communications, doors, frames and windows and numerous other projects.
The guaranteed maximum price for the renovations was with Meja Construction.