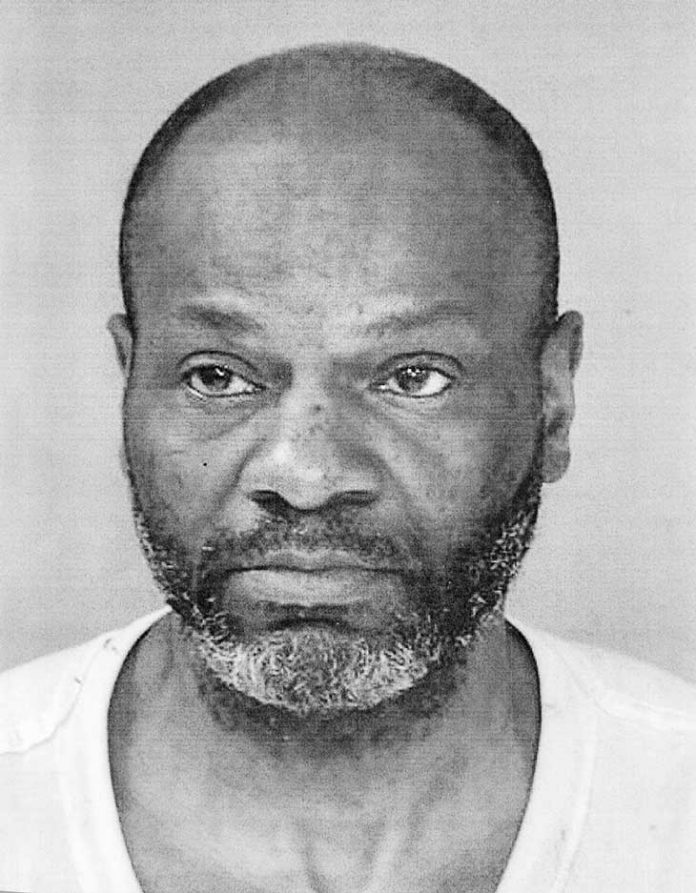 Officers arrested the armed robber who struck the Kroger grocery store at Banks Crossing in Fayetteville on March 6 after he fled Fayette County and crashed his vehicle in Fulton County.
Leslie Darnell Byrd, 51, of Riverdale, was charged with one count of armed robbery, according to Fayetteville Police Department spokesman Mike Whitlow.
Whitlow said a black male entered the Kroger at Banks Station on North Glynn Street at approximately 9 a.m. on Monday.
Approximately 50-60 years of age and wearing a gray hooded sweatshirt and gray toboggan, the man walked to the service desk where he told the clerk he had a gun and demanded money, Whitlow said.
After the clerk gave the man an undisclosed amount of cash, the robber fled in a gray Dodge Avenger, said Whitlow.
Whitlow said a Fayetteville detective spotted the vehicle on Ga. Highway 138 and began following the car, which eventually turned onto Interstate 85 headed north.
"The vehicle exited at Flat Shoals Road and later crashed in a neighborhood in south Fulton County," said Whitlow. "The suspect fled on foot but was apprehended by Fayetteville detectives and Fulton County police officers."
Whitlow said detectives were investigating the incident and the possibility that Byrd may have been involved in other robberies, but at this time do not believe he was.