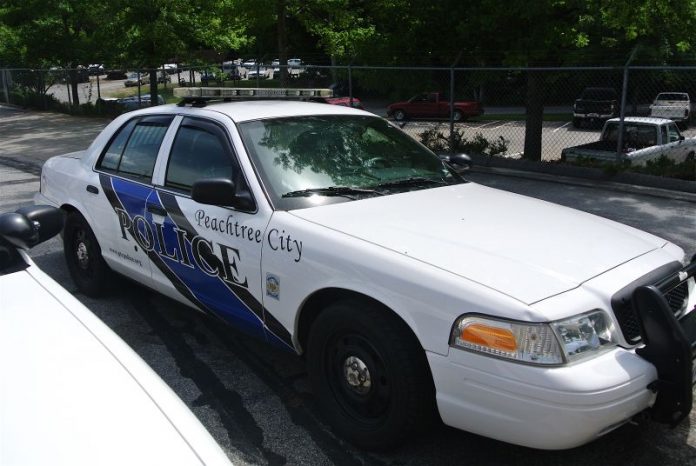 Peachtree City police reported several entering auto incidents, three golf cart thefts and other activity during the period of Feb. 10-17.
An entering auto incident occurred at the Battery Way boat dock on Feb. 10 when a passenger side window was broken and a purse stolen, according to police reports.
Also on Feb. 10, two vehicles were entered at the Kedron Village Shopping Center. An unknown number of items were stolen from both vehicles. The report did not note if the entry into the vehicles was forced.
A handgun was stolen in a Feb. 10 entering auto incident outside a business on Market Place Connector. It was not noted in the police report if the vehicle was locked.
A final entering auto incident occurred on Feb. 15 on Market Place Connector. The vehicle was entered between 6-7:45 p.m. and a soundbox and Bluetooth speakers were stolen. There was no sign of forced entry, police said.
Police advise residents to always lock vehicles, whether at home or in the community.
A Feb. 11 domestic incident occurred at a bar on Ga. Highway 74 North. Officers arrived, making contact with a 26-year-old woman who said she was punched in the lip by one of the men involved in an altercation outside the business when she stepped between them, reports said.
A second woman attempted to step between the first woman and one of the men and was also struck in the cheek by the man, according to police reports.
The two women during the altercation dropped their belongings and it was thought that the man involved in both altercations picked them up and left the scene. The belongings were later found in a flower pot in front of a nearby business, though the cash in a wallet was missing, reports said.
Officers on Feb. 12 responded to the Home Deport after a holstered Glock handgun was found in the men's restroom, said reports.
A golf cart was stolen from a Beaver Dam Road residence on Feb. 11. The 2003 Club Car golf cart was stolen from the driveway, reports said.
A second golf cart was stolen on Feb. 11 from a residence on Peachtree Station Circle and found abandoned at Morallion Hills and Braelinn Road, police reports said.
A third golf cart was stolen on Feb. 12 from an apartment complex on South Peachtree Parkway. The golf cart, owned by the apartment company, was stolen while parked in front of one of the buildings, according to reports.