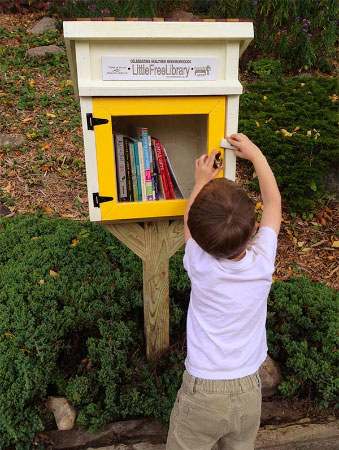 A little library may soon be a fixture in downtown Senoia.
During Monday night's City Council meeting, Doug Kolbenschlag spoke to the city about little libraries that are being established around the world. The libraries are part of a nonprofit group that wants to provide access to books through the free, little libraries. There are currently 50,000 around the world and Leadership Coweta wants to have four new ones in the county by May. The proposed locations are First Avenue Park in Newnan, Coweta County Fire Department No. 7 on Fischer Road, the Newnan Boys & Girls Club and downtown Senoia. Two of Senoia's subdivisions, Morningside and Ivy Ridge already have little libraries.
Kolbenschlag said West Georgia Technical College will design and build the structures, with no cost needed from the city. His location for Senoia is next to the gazebo at the bottom of Main Street, but he has pledged to work with City Manager Harold Simmons to find the perfect location.
He asked the City Council for approval of the concept and that he would return with the final design and location for the library.
The City Council unanimously agreed it was a good idea and looked forward to working with Leadership Coweta to see the idea come to fruition.