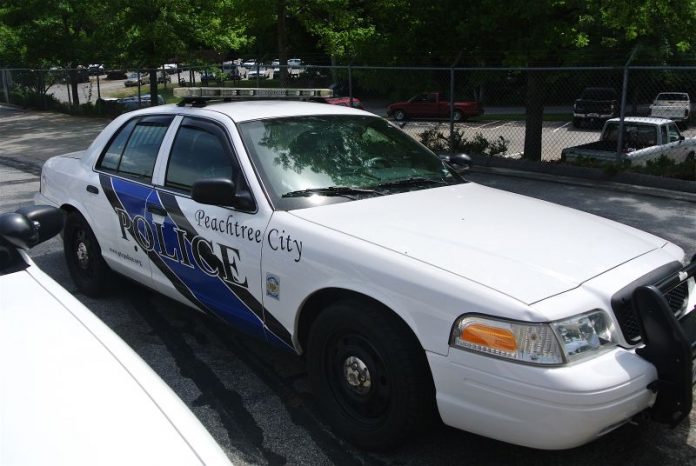 A review of crime activity in Peachtree City during the period of Feb. 3-7 in resulted in several citations and arrests.
A traffic stop along Ga. Highway 74 North on Feb. 4 resulted in the arrest of a Fayetteville resident and one from College Park.
Officers stopped the vehicle at approximately 1:35 a.m. for failure to maintain lane, police reports said. A stolen handgun was recovered and the two men were arrested for theft by receiving stolen property, according to reports.
Officers on Feb. 4 responded to Peachtree Station Circle where a 2006 EZ-GO golf cart was stolen.
A theft occurred on Feb. 6 when a city resident reported that $980 in cash had been stolen from his vehicle. The man was not sure where the theft occurred and reports did not indicate if the vehicle was locked at the time of the theft.
A customer at the Braelinn village Kroger store on Feb. 3 received a criminal trespass warning indicating that the College Park resident cannot return to the property, police reports said. The incident involving the disgruntled customer was determined to be over coupons.
A golf cart theft was reported on Feb. 6 at Balmoral Village on South Peachtree Parkway. An employee told officers a golf cart that he uses was stolen from a locked storage area, reports said.
Officers were told the theft occurred between Feb. 3-6 after the latch on the storage area was forced open, reports said.
Police reports on Feb. 5 said a Wynnmeade Parkway resident was cited for discharging a firearm. An officer was in the area when he heard approximately seven rounds fired in the vicinity and tracked down the source of the firing.