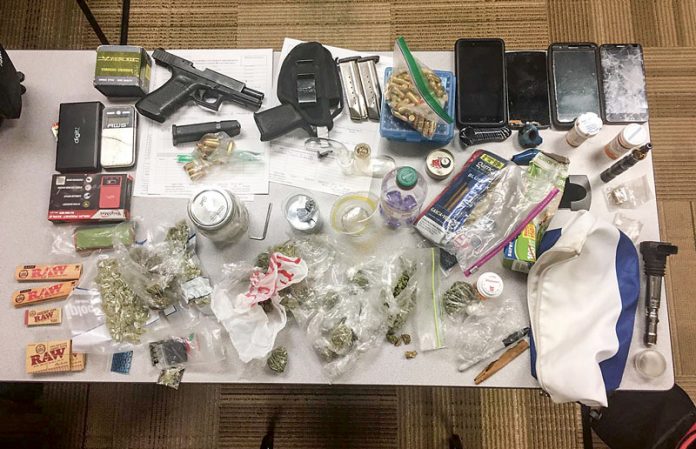 Two Carrollton men on Jan. 13 were arrested by Peachtree City police after a traffic stop revealed quantities of drugs and other items.
Adrian R. Brown, 23, and Maltimore D. Andrew, Jr., 27, were both charged with three counts of possession/sale/manufacture of drugs, possession of a weapon during the commission of a crime and possession of drug-related objects. Andrew was also charged with speeding and defective or no speedometer, according to Fayette County jail records.
Peachtree City Police Department spokesperson Odilia Bergh said the Andrew was pulled over on a traffic stop near the intersection of Ga. highways 54 and 74. It was during the traffic stop that an officer smelled marijuana, Bergh said.
A search of the vehicle revealed just over six ounces of marijuana, separated into multiple bags, three digital scales, two handguns and ammunition, an undisclosed quantity of suspected Ecstacy and one Tramadol pill, Bergh said.
The men were transported to the Fayette County Jail.