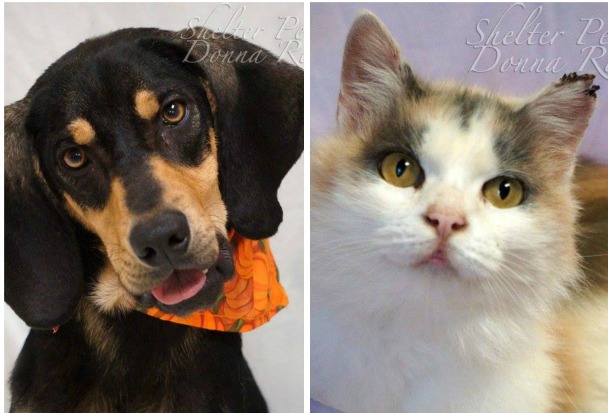 Daisy is a DLH dilute Calico who is already spayed and can go home with you right now. She is described by shelter volunteers as super-sweet and very loving. ID #A033697. Kennel #C-4.
Glover is a black and tan coonhound who is charming, playful and sweet – happy in spite of shelter life. Full of energy and smiles. A Better Dog Home Dog Training is offering 20 percent off if adopted in Coweta, Fayette, south Fulton, Clayton, Carroll, Douglas or west Cobb. ID #A033932. Kennel #B-5.
The Newnan-Coweta Humane Society is a 501(c)3 all-volunteer nonprofit organization dedicated to reducing the number of pets euthanized at Coweta County Animal Control in Newnan through rescue, spay/neuter, foster programs and community awareness. For more information, phone 770-253- 4694 or visit www.NCHSrescue.org.